Nassau PD welcomes new paws on patrol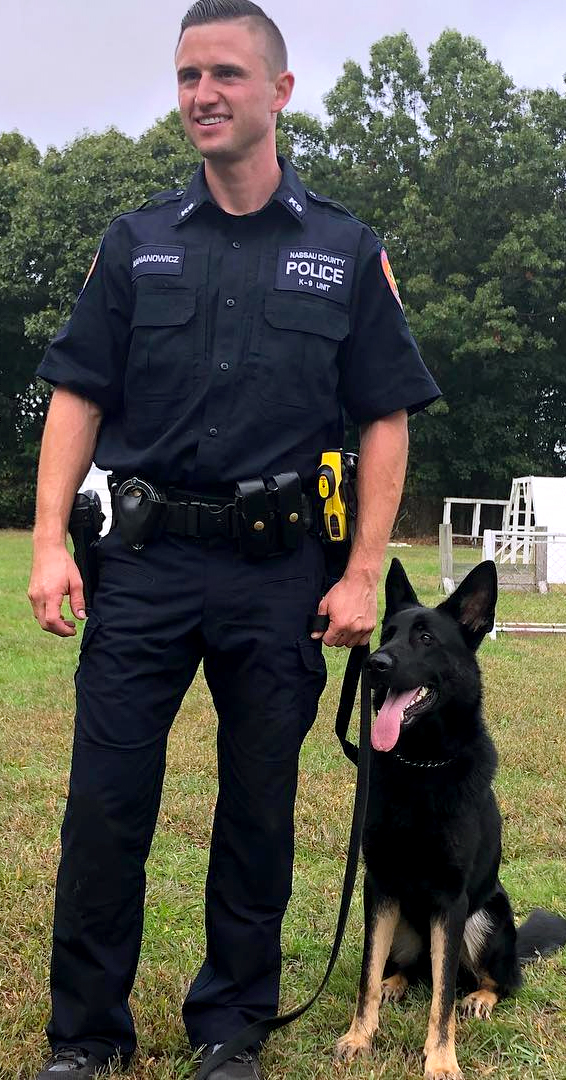 The Nassau County Police Department welcomed three new members to its K-9 unit at a ceremony with local officials last week, bringing the total number of police dogs on the force to 12.
K9s Bernie and Chief were donated to the department by the Nassau County Police Foundation. The third dog, named Turo in memory of fallen NCPD Officer Arturo Lopez, was anonymously donated to the National Police Foundation. Officer Lopez was killed on duty in Queens on Oct. 23, 2012.
Nassau County Executive Laura Curran attended the event and credited the department's furry force with helping to keep Nassau safe. The overall crime rate has reached all-time lows in both counties on Long Island in recent years.
"Police canines are an essential part of our department and their assistance has helped Nassau remain the safest large suburban counties in the nation," Curran said.
Bernie, Chief and Turo will begin their six months of training at the 'paw-lice academy' before they graduate and become working members of NCPD's K-9 Unit, specializing in narcotics or bomb detection.
"The training that the canines as well as their handlers will undergo is rigorous and demanding, but that is how we ensure that only the best canines become members of the Nassau County Police Department," said Police Commissioner Patrick J. Ryder. "These new dogs will assist police in apprehending criminals, searching for missing persons and keeping Nassau County safe."