NYU announces new Long Island School of Medicine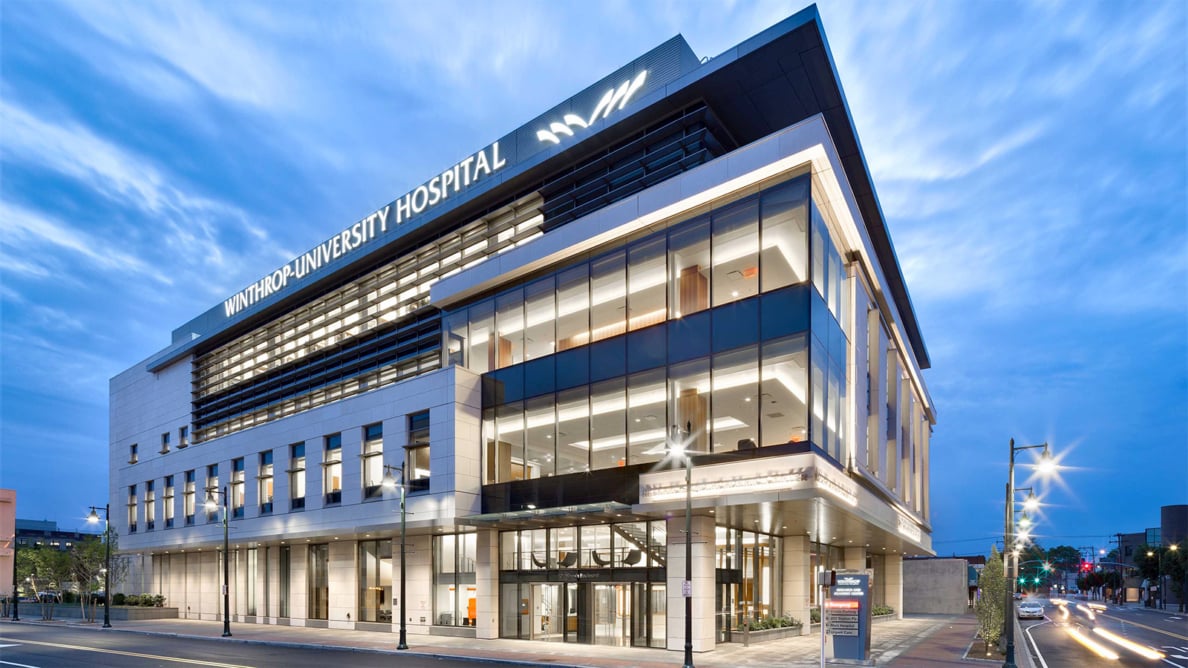 New York University will open a new school of medicine on the campus of NYU Winthrop Hospital in Mineola, the university announced Tuesday. It is NYU's second medical school.
NYU Long Island School of Medicine will offer a unique, accredited three-year MD program with a focus on training primary care physicians. The curriculum will include pediatrics, internal and community medicine, OB/GYN and surgery, and offers a conditional acceptance to an NYU Winthrop residency slot upon matriculation.
Full-tuition scholarships will also be offered to all students in the MD degree program, regardless of merit or financial need.
The school says it is planning to accept 24 students for its first class during the 2019 summer semester, and eventually hopes to grow enrollment to 40 students in each of its three classes.
The three-year program will help fill a need for accelerated courses in the healthcare field, according to Dr. Steven Shelov, the school's founding dean.
"There is a growing trend towards a flexible, accelerated MD curriculum for students who know early on the area of medicine in which they wish to specialize," Dr. Shelov said in a statement.
NYU's president Andrew Hamilton expects the Long Island school to play an important role in ushering in a new generation of doctors.
"What distinguishes NYU is its capacity for boldness and innovation," said Hamilton. "By offering an exceptional educational experience, it will enable us to develop a new generation of medical leaders in primary care, an area of medicine where there is a pressing need."
For more information on the NYU Long Island School of Medicine, visit medli.nyu.edu.