New train and shuttle system launches for South Fork commuters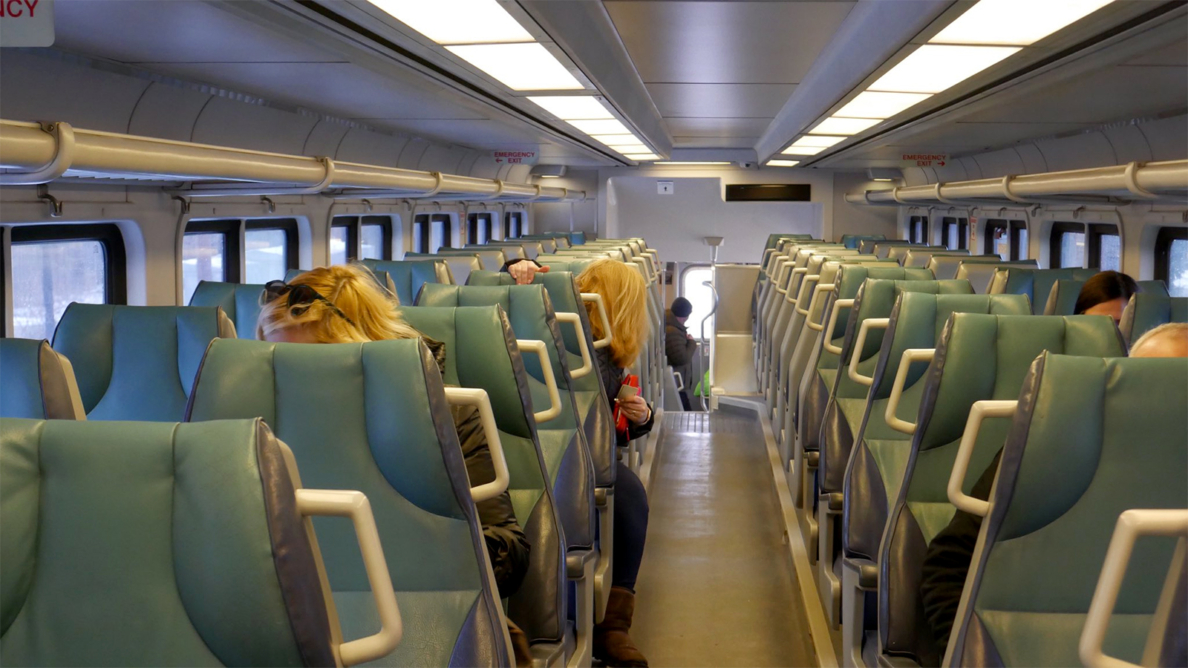 Despite the snowy weather Monday morning, elected officials were joined by residents to cut the ribbon for the new South Fork Commuter Connection, riding the train for its inaugural trip from Speonk to Hampton Bays.
A dozen passengers, including town supervisor Jay Schneiderman and county legislator Bridget Fleming, then rode aboard the next train out of Hampton Bays.
The South Fork connection was created to provide commuters with another public transportation option during peak hours. The system offers local trains with stops in Speonk, Westhampton, Hampton Bays, Southampton, Bridgehampton, East Hampton, Amagansett and Montauk.
Some trains will link up with shuttle bus service for short trips to workplaces and destinations nearby, such as schools and downtowns, according to the Metropolitan Transportation Authority. The shuttle schedules and routes will be flexible depending on traffic, demand and time of year.
Ridership is expected to increase in the spring as traffic begins to affect Sunrise Hwy. and CR-39.
Tickets can be purchased at LIRR stations from Bellport to Montauk at the ticket windows and the full-service vending machines (the blue and gray ones), but since they include a shuttle voucher, they cannot be bought on the train or through the MTA's eTix mobile app. The LIRR suggests riders buy two tickets at the same time to use one for the return trip.
Nonprofits and businesses can also purchase ticket packages in bulk to distribute to their employees.
For more information about the South Fork Commuter Connection, schedules and fares, visit web.mta.info/lirr/SouthForkCommuterConnection.