Smithtown's Sully receives Paw of Courage award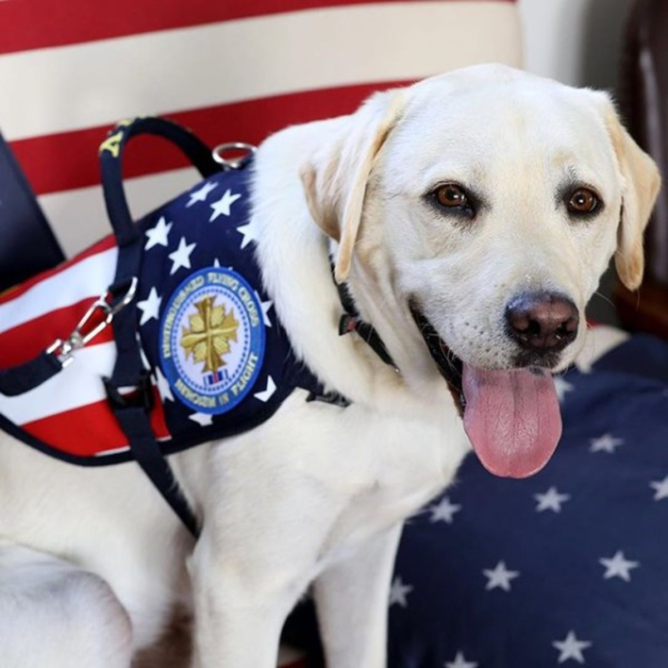 Sully, the two-and-a-half-year-old yellow lab who was famously paired with former president George H.W. Bush, has been given the 2019 AKC Paw of Courage award for his distinguished service.
Sully is a graduate of Smithtown-based America's VetDogs, which trains and provides service dogs for veterans and first responders. He is named after Chesley "Sully" Sullenberger, the pilot who safely landed a plane in the Hudson River, and knows dozens of commands. He can even answer a telephone.
John Miller, president of America's VetDogs, says the nonprofit is very proud of Sully and his service to the former president.
"It's an honor for America's VetDogs to accept the AKC's Paw of Courage Award on behalf of Sully," Miller said. "Sully is a wonderful example of all of the service dogs that we provide to our nation's veterans and we look forward to him continuing his mission at Walter Reed National Military Medical Center."