Tellers to host top chefs for charity dinners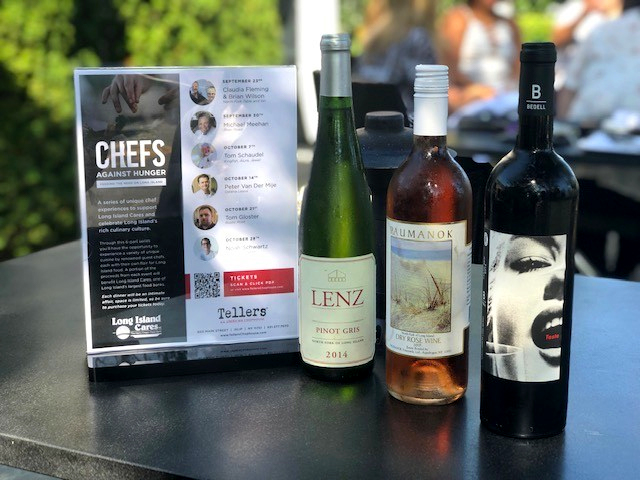 Islip restaurant Tellers: An American Chophouse is hosting charity dinners this month and next to benefit Long Island Cares.
The fundraising dinner series, dubbed Chefs Against Hunger, features several local chefs from area restaurants and will be held at Tellers on Mondays from Sept. 23 to Oct. 28.
Priced at $175 per person and limited to 14 patrons, the dinners will include a cocktail hour with the chef of the day and a locally-sourced, four-course dinner paired with local wines and beers.
Participating chefs include Claudia Fleming and Brian Wilson from North Fork Table and Inn on Sept. 23; Michael Meehan from River Road on Sept. 30; Tom Schaudel from Kingfish on Oct. 7; Peter Van Der Mije from Osteria Leana on Oct. 14; Tom Gloster from Rustic Root on Oct. 21; and Noah Schwartz from Noah's of Greenport on Oct. 28.
The Bohlsen Family Foundation — the charity arm of Bohlsen Restaurant Group, which owns Tellers — has pledged to donate at least $10,000 from the dinners to Long Island Cares for hunger relief.
For more information about Chefs Against Hunger visit tellerschophouse.com/chefs-against-hunger.