Walk in the Park raises spirits (and $132K) for DDI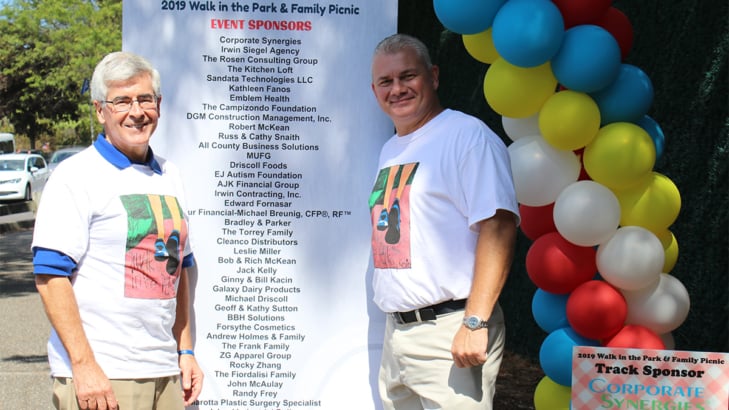 The Developmental Disabilities Institute raised more than $132,000 with its Walk in the Park & Family Picnic last week.
The money raised at the annual event, held at the Holtsville Ecology Park, will go towards professional development for the institute's workforce, which serves more than 1,500 families. Headquartered in Smithtown, DDI is a service provider for children and adults with autism and other developmental disabilities on Long Island.
The 5k walk was led by this year's grand marshals Kevin K., a student at DDI's Children's Day Program and t-shirt design winner for last week's event, and Victor P. Dezelic, senior vice president of corporate synergies. 
Nearly 300 Long Islanders came out for the event, which featured food, music, games, prizes, a petting zoo and more.
"It is truly inspiring that each and every year more families and friends join DDI at our annual walk to show their support for the children and adults that we serve across Long Island with autism and other developmental disabilities," DDI Executive Director John Lessard said in a written statement. "A special thank you to our dedicated volunteers including the Hampton Bays Key Club members, Costello's ACE Hardware, Pilots Club of Sayville, WBAB/BLI, all of the local high students and DDI employees who gave of their time."