Baldwin resident aims to cut down on food choking incidents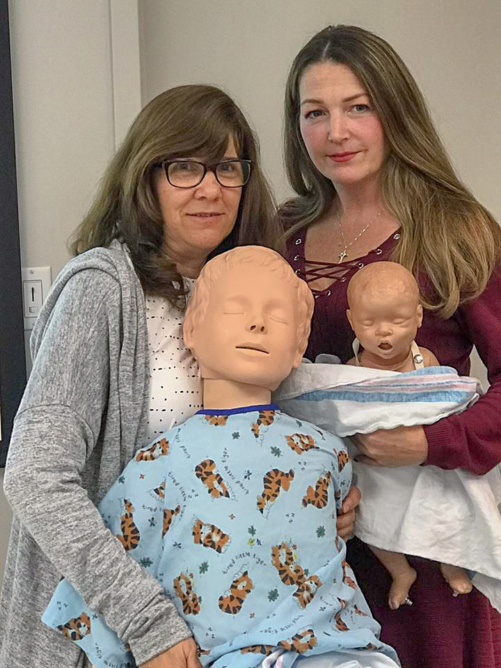 A Baldwin paralegal has been working to combat food choking incidents among children on Long Island.
Joannie Hugues started JT's Law Foundation to help prevent food choking incidents through education, training and workshops.
The foundation's public awareness campaigns have helped teach thousands of Long Island parents, teachers and kids about the dangers of choking, how to prevent it and what to do if it happens.
Hugues says that choking is prevalent in schools due to kids eating too quickly and frequent distractions in the lunch room.
Later this month, Hugues will speak to students at Baldwin Elementary School about food safety and rescue procedures. Her sister-in-law Lynn Bert, a registered nurse, also participates in the educational workshops, which include demonstrations in choking rescue procedures for infants, children and adults.
In September, the nonprofit donated a LifeVac Kit to the elementary school, which is a rescue device for use in choking incidents. The foundation recently started selling refrigerator magnets with important food safety tips as a way to raise money to give away more kits and similar items in the future.
JT's Law Foundation is hosting a half-hour workshop at the Vineyard Church in Lynbrook on Friday, Oct. 25 at 6 p.m. Hugues also has workshops planned in November at Merrick Elementary School and in December at the Oceanside Public Library.
---
To learn more about JT's Law Foundation and food safety for kids, visit jtslawfoundation.org.