Barkin' Brunches benefit area animal shelters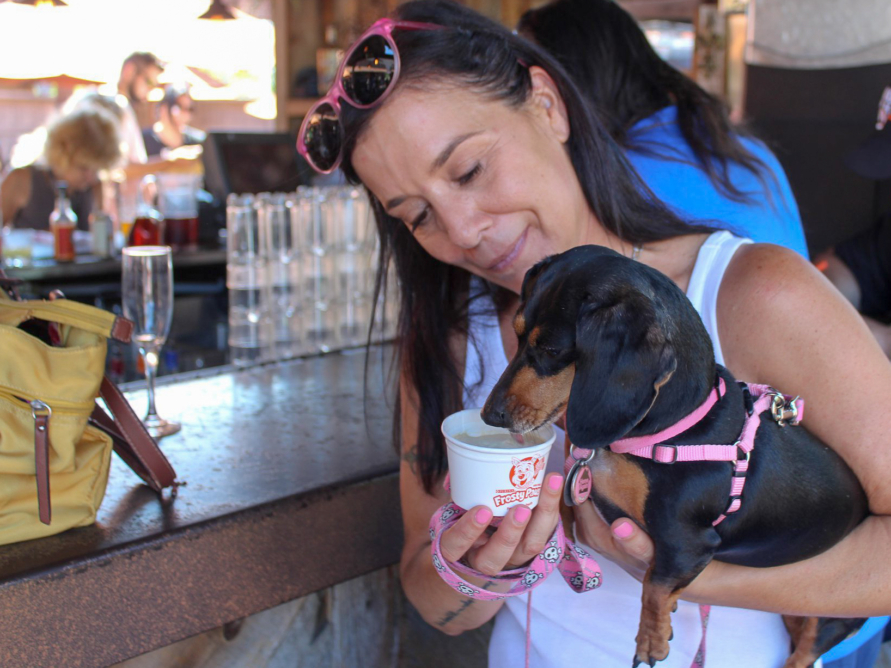 The Refuge in Melville is holding its fifth annual 'Howl-o-ween' themed Barkin' Brunch next weekend to benefit several Long Island dog rescue groups.
On Sunday, Oct. 13, members from nine different organizations will attend the event to celebrate a successful summer of fundraising with the restaurant. That's two more than the seven groups that participated in last year's Barkin' Brunch events.
Each of the nine charities will receive a $1,500 donation from Fifth Generation, the company that makes the Tito's Handmade Vodka brand, in addition to the money each group raised during their Barkin' Brunch events throughout the year.
There will also be a pet costume parade with prizes awarded for the top three dog outfits.
The organizations that took part in this year's Barkin' Brunch events were Ruff House Rescue, Bideawee, Little Shelter Animal Rescue & Adoption Center, Long Island Bulldog Rescue, Last Hope Animal Rescue, Southampton Animal Shelter Foundation, Ollie's Angels Animal Rescue, Long Island Dog Group, and United Against Puppy Mills.