New adoption center for cats opening in Port Washington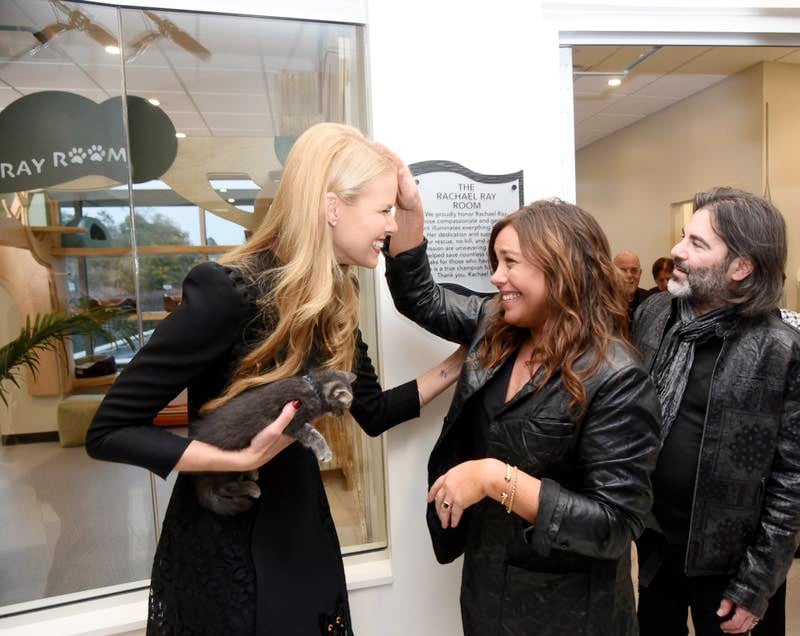 The North Shore Animal League announced that its new adoption center for cats will open Thursday, Nov. 21, on its Port Washington campus.
The 14,000-square-foot center, called Bianca's Furry Friends Feline Adoption Center, is the brainchild of Beth Stern and her radio host husband Howard Stern, who were also the main supporters in developing the facility.
Named after the Sterns' beloved bulldog Bianca, who passed in 2012, the center held a star-studded ribbon cutting last month to celebrate the project's completion. Celebrity chef Rachael Ray also toured parts of the new facility with the Sterns and Billy Joel for a recent episode of her television show, including rooms named for her and the Hicksville-born rock legend, who both donated to the cause.
The facility's opening date was revealed during the North Shore's annual Get Your Rescue On Gala at Pier Sixty at Chelsea Piers in Manhattan this past Friday.
The unique adoption center features cage-free surroundings, examination rooms, feline behavior department, grooming facilities, a 24-hour-care nursery, respiratory ward, surgical suite and recovery room.
The North Shore Animal League is a no-kill animal rescue and adoption nonprofit that has saved more than 1 million animals since 1944. It places an average of 18,000 pets in new homes every year.