Sagra in Cutchogue: Italian chef coming to East End benefit dinner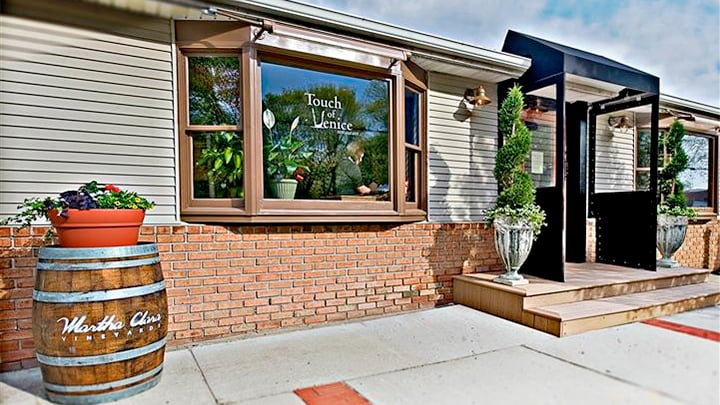 A special four-course dinner will be held next month at a Cutchogue restaurant to raise money for the New Suffolk Waterfront Fund.
Simona Fabrizio, an Italian chef and sommelier with a passion for regional ingredients, will be in the kitchen at Touch of Venice for the "Flavors of Umbria" event, which features Italian food and wine from the North Fork.
Chef Fabrizio's four-course menu, which includes wine pairings from McCall Wines in Cutchogue, will begin with porcini and chanterelle mushrooms served on a parmesan foam with walnuts and pancetta, followed by an orecchiette pasta dish with chili bread crumbs. For her third course, Fabrizio will serve up Atlantic cod, braised spinach, goat cheese and garlic cauliflower sauce, with kohlrabi and herb-infused olive oil. The experience ends with an elegant chocolate-date tart with hazelnut crust.
Fabrizio was trained in London before moving back to Rome to attend the Gambero Rosso culinary school. She later founded her restaurant Sagra in Casa in Umbria, a region known for its white wines and olive oil. Fabrizio says the restaurant's name comes from the Italian word "sagra," which is a local food festival held in towns and villages throughout Italy.
New Suffolk says the response to the Feb. 9 dinner was overwhelming, with the $120 tickets quickly selling out as diners rushed to secure a reservation. Part of the proceeds will go to the New Suffolk Waterfront Fund, a nonprofit group that manages and maintains a 3-acre property on Peconic Bay.