Building bargains with benefits at Suffolk ReStore
Few can resist a bargain. Even fewer can resist a bargain when they know their purchase will help others.
That's the beauty of ReStore — the reuse, recycle and rebuild retailer run by Habitat for Humanity of Suffolk — now in its 18th year after opening to the public in 2002.
Operating out of a sprawling 35,000-square-foot industrial space in Ronkonkoma, ReStore offers a wide array of mostly new and gently used merchandise for sale, all donated by contractors, businesses and homeowners to benefit Habitat's mission to build affordable housing for Long Islanders in need.
According to Habitat for Humanity, the national nonprofit operates more than 900 ReStore locations across the country. In its most recent fiscal year, the Ronkonkoma store sold more than 150,000 items bringing in $1.6 million.
Selling everything from building materials to home furnishings, ReStore combines the fun of thrift store bargain-hunting with the utility of Home Depot and IKEA. While finding exactly what you're looking for is somewhat hit or miss, new items come in all the time and the products are priced well below retail. And if you don't follow ReStore on social media, the only way to see what they have for sale on a given day is go inside and look.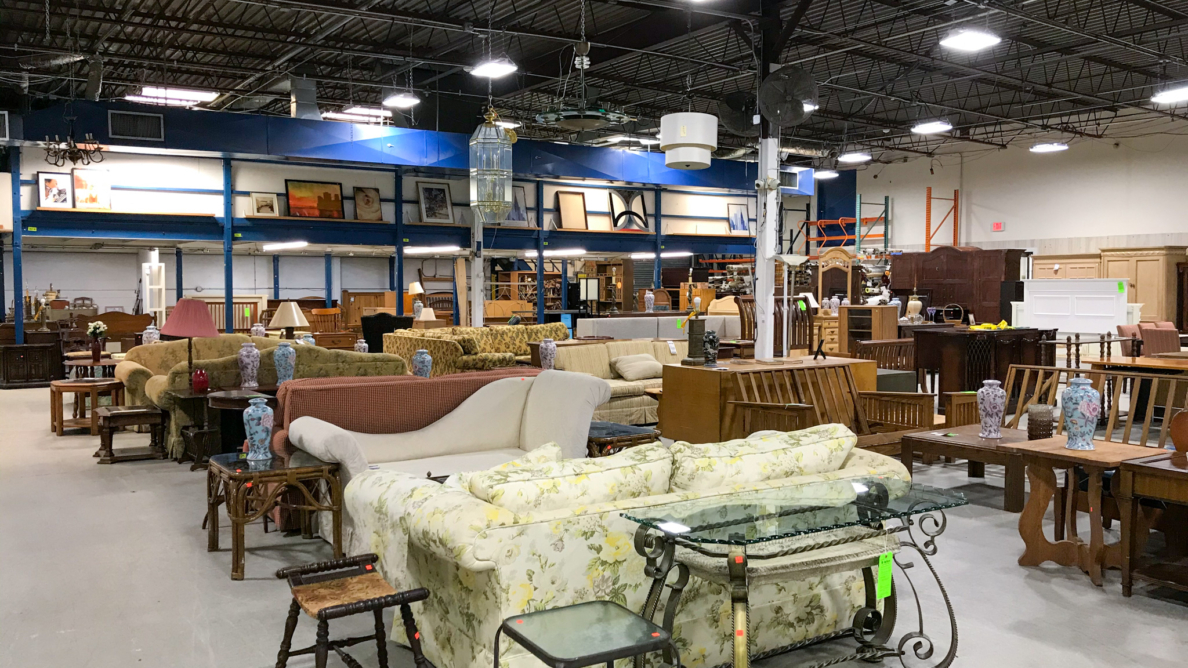 On a recent visit to ReStore, The Long Island Times spoke with Steph Busia, chief operating officer at Habitat for Humanity of Suffolk, who gave us a tour and explained how ReStore gets its ever-changing inventory.
Businesses, builders and homeowners donate their overstocked or unneeded items and building materials, including furniture, windows, doors and even whole kitchens and bathrooms left over from residential and commercial renovations.
"We have a lot of contractors, which is excellent," Busia said. "It also helps when homeowners or contractors are remodeling and renovating. Instead of putting these things in a dumpster and ending up in a landfill, we're helping the environment by reselling them and helping Habitat's mission."
Busia said ReStore had about 10 kitchens in stock that day, and some were brand new.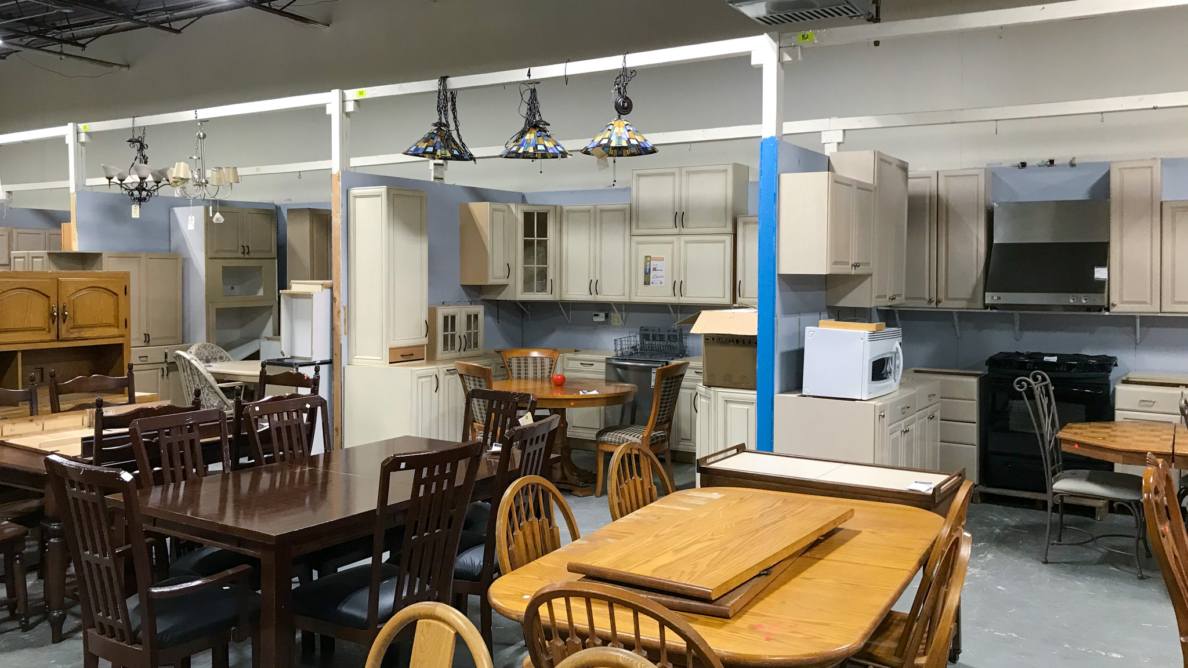 "Oftentimes we'll get a kitchen right out of the Hamptons," Busia said. "Someone just bought a house but the kitchen isn't their style. They'll donate it to Habitat and we're able to sell it which helps build more houses and help more people on Long Island."
When an East End builder had more than 50 custom hand-made windows left over from a project, Busia said they were all donated to ReStore and appraised for nearly $1.5 million.
Some of the operation's biggest business contributors are Riverhead Building Supply and Home Depot, which helps keep the Ronkonkoma retail location stocked with an impressive selection of lumber and other materials.
But it's not just drywall, doors and paneling at ReStore. You can also find tiles, flooring, windows, paint, toilets, sinks, plumbing supplies, appliances, hot tubs, fabrics, and even some larger, more obscure inventory.
"One time we got an elevator," Busia recalled. "It sold in a few weeks."
Mostly everything found at ReStore is priced at up to 75 percent off retail. It is staffed by about a dozen paid employees and a team of volunteers.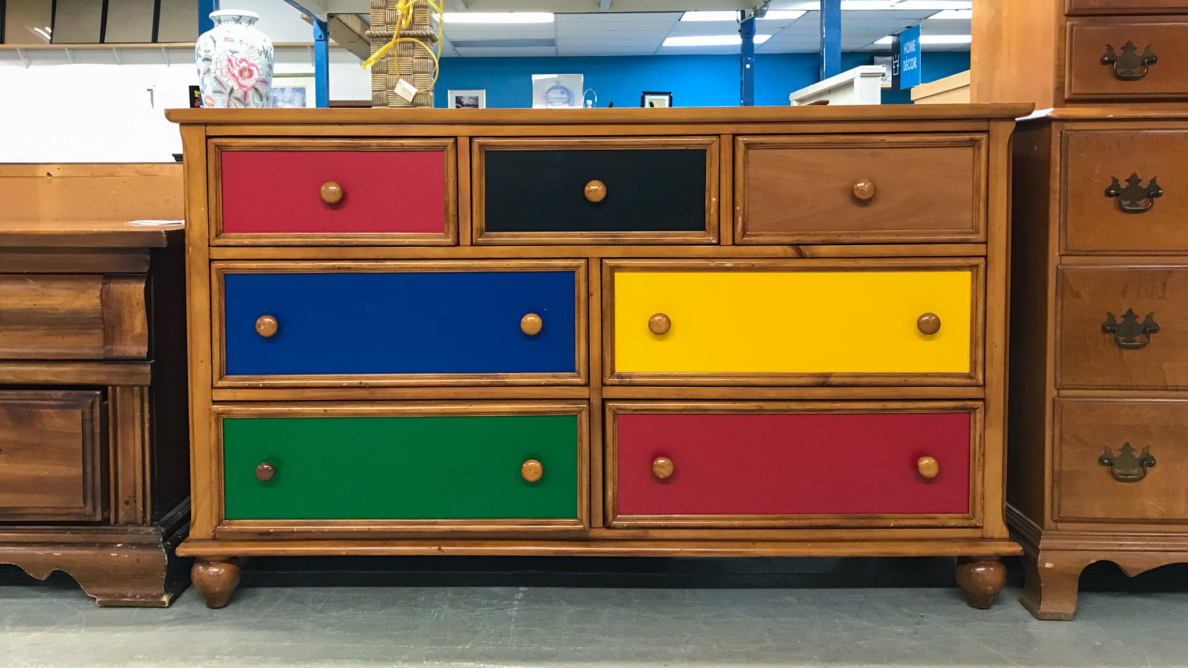 Open Tuesdays through Saturdays from 9 a.m. to 6 p.m., ReStore receives new donations to add to its inventory every day. It's not uncommon to find designer-name furniture or exotic items for sale.
"We always need more donors," Busia says, "especially donors that are contractors and commercial business types."
Prospective donors can contact ReStore's donor relations manager directly or visit the donate page on its website at suffolkrestore.com. Donations are tax deductible. ReStore provides a donation receipt and can arrange free pickups with one of its trucks if needed.
But besides the tax benefit, Busia said the motivation for most of ReStore's donors is to "just do good."
---
For more information about Habitat for Humanity of Suffolk and its ReStore Resale Outlet, visit habitatsuffolk.org.