Northwell Health kicks off Pink by the Bay event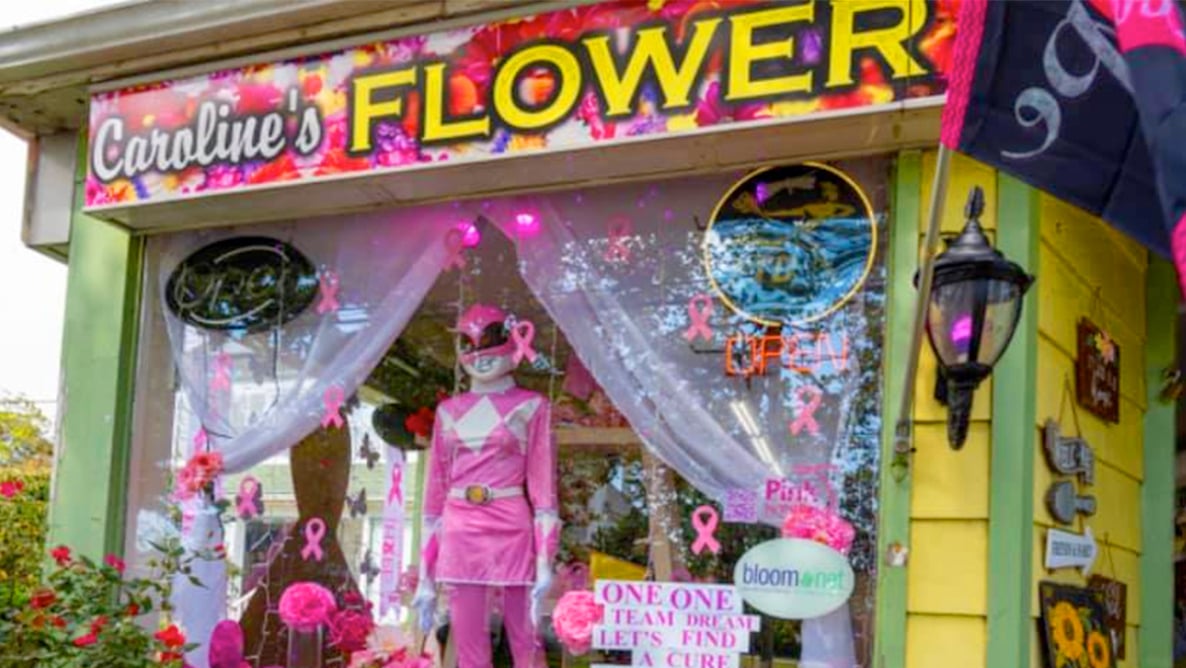 October is Breast Cancer Awareness Month and Northwell Health is once again kicking off its "Pink by the Bay" event on the South Shore.
The towns of Islip and Babylon are highlighting the effort by lighting the cupolas on their town halls pink.
The second annual "Pink by the Bay" encourages community-based organizations and businesses on Main Street from East Islip to Babylon to light and decorate their storefronts pink, as well as offer customers educational information about breast cancer prevention, detection and resources.
Those participating received a starter kit, which included pink lights, window decorations and clings as well as chalk to help them decorate storefronts.
The month-long program to promote breast cancer awareness is organized by Northwell Health's Community Relations Department in partnership with Imbert Cancer Center and South Shore University Hospital in Bay Shore and Northwell Imaging at Great South Bay in Islip.
Northwell's breast cancer experts are holding a virtual forum on Oct. 20 at 11 a.m. For more information on the forum and Pink by the Bay call Northwell Health's community relations office at 631-396-6700.