Scrap metal giant earns Lifetime Achievement Award
Sam Gershowitz, Long Island recycling pioneer and founder of Gershow Recycling, has received a 2020 Lifetime Achievement Award from the Institute of Scrap Recycling Industries.
The son of Polish and Russian immigrants to the United States, Gershowitz quit school at age 17 to support his family in Brooklyn. On his days off from work, he would travel to the Hamptons where he noticed abandoned cars and scrap metal on the side of the road along the way.
Gershowitz turned the problem into a business and founded Gershow Auto Parts & Wreckers in 1964. In 1981, he changed the company's name to Gershow Recycling to reflect the company's growth and overall commitment to recycling and conservation, later adding the motto "Conserving the Future by Recycling the Past."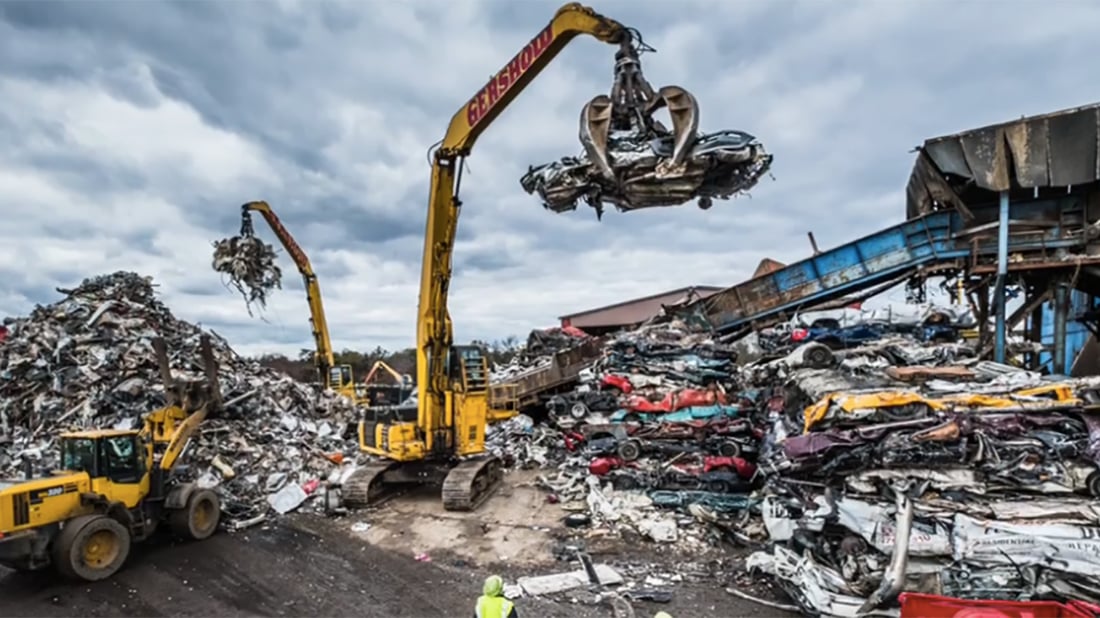 From its start as a two-person operation with a tractor-trailer, a boom truck, and a portable car flattener, Medford-based Gershow has grown to nine facilities employing more than 750 people on Long Island and in Brooklyn, processing ferrous and nonferrous metal, paper and plastics.
"Sam's commitment to the industry and drive to better the lives of his employees is truly unmatched," ISRI President Robin Wiener said in an organization statement. "From his work ethic to the many ways he benefits his community through numerous philanthropic efforts, Sam and Gershow truly embody the best of all our industry has to offer."
Gershowitz credited his family, including his sons Elliot and Kevin, who run the day-to-day operations of the recycling business and thanked ISRI for the honor.
"Being recognized by one's peers is the highest honor one could receive," Gershowitz said. "A lot of hard work and long hours went into Gershow Recycling. It is our people, along with our dedicated managers, some who have been with Gershow for more than 25 years, and our employees that have made Gershow the success it is today."