John's Crazy Socks offers $5K scholarship
John's Crazy Socks is once again offering a $5,000 scholarship to further the education of someone on the autism spectrum.
The scholarship, called the Autism Can Do Scholarship, is the grand prize of the company's sock design contest, where socks adorned with the winning design will be sold on the John's Crazy Socks website.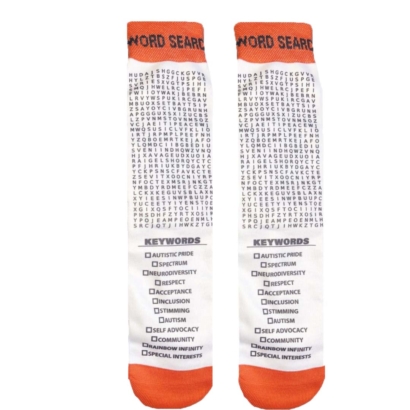 "We have a mission to show what people with differing abilities can do when given a chance," said John Cronin, co-founder of John's Crazy Socks and a young man with Down Syndrome. "We created this scholarship to support people with autism."
Design entries for the contest should be accompanied by a brief statement about the contestant and what they would do with the scholarship.
The entries will be judged on creativity, the ability to spread happiness and their appeal.
The winner will receive a box of their own designed socks and a portion of the proceeds of the sales of the socks will be used to fund the scholarship next year.
All design entries must be received by March 25.
For more information visit: johnscrazysocks.com