Car show raises more than $30K for suicide prevention
Urban Edge Properties, owner and operator of Sunrise Mall in Massapequa, hosted the fourth annual AFSP Blue Angel Car Show which attracted a record 512 vintage cars and more than 2,000 spectators.
The show, one of Long Island's largest car shows of the year, benefitted the American Foundation for Suicide Prevention Long Island Chapter and Team Brittany Marie raised a record of over $30,000.
Event organizer Carrie Aronson created the show in honor of her daughter, Brittany, who she lost to suicide at the age of 14. From the time Brittany was 8 years old, she would look out their home window in awe of the neighbor's blue Thunderbird and longed to own the car one day.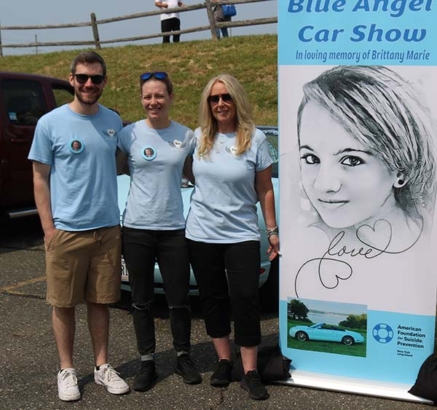 To celebrate Carrie's 50th birthday, her husband Phil gifted Carrie with the blue Thunderbird named the "Blue Angel" that she proudly drives today knowing her daughter is sitting right by her side.
"We were thrilled to once again host the fourth annual AFSP Blue Angel Car Show at Sunrise Mall. Urban Edge Properties is proud to be part of this event that brings the community together and contributes to such a meaningful cause," Patricia Zafferese, vice president of Specialty Leasing for Urban Edge Properties, said in a written statement.
Aronson said she is appreciative of Urban Edge Properties and their continued generosity and support for the cause.
"The event not only showcased an impressive display of cars but also provided a perfect stage to raise awareness and support for suicide prevention," Aronson said.
Click here for more information and to donate to Team Brittany.