Canstruction builds upon its fight against hunger
Canstruction Long Island wrapped up another successful competition last week in its annual fight against hunger.
Eleven companies, schools and organizations participated in the event, building uniquely designed structures out of cans at RXR Plaza in Uniondale.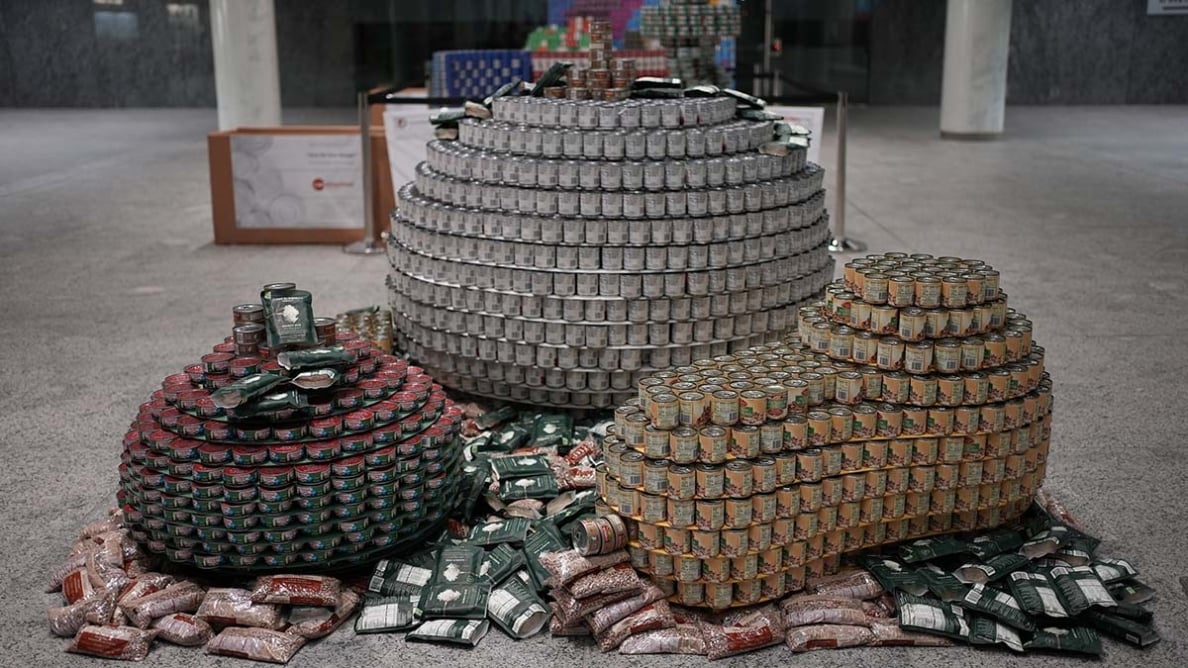 The Canstruction teams had 12 hours to construct their structures that were later judged by local jurors. The food is then donated to those in need when the two-week event ends.
This year's Canstruction teams included Rosenbaum Design Group Architecture, GPI, Nelson + Pope, JM2 Architecture, H2M architects+engineers, Nassau Community College and Interior Design Society, Farmingdale State College's Architecture and Construction Technology Club, Ausco, East Rockaway High School, Lines & Designs 3D and PSEG Long Island.
Through the generosity of volunteers, celebrity judges and members of the community, Canstruction has contributed millions of pounds of food to community food banks to assist in the fight against hunger.
Since 2007, the participants of Canstruction Long Island have donated over 560,000 cans, yielding some 370,000 meals, along with about $145,500 to help fight hunger on Long Island.