Huntington nonprofit recycles bikes while pedaling safety gear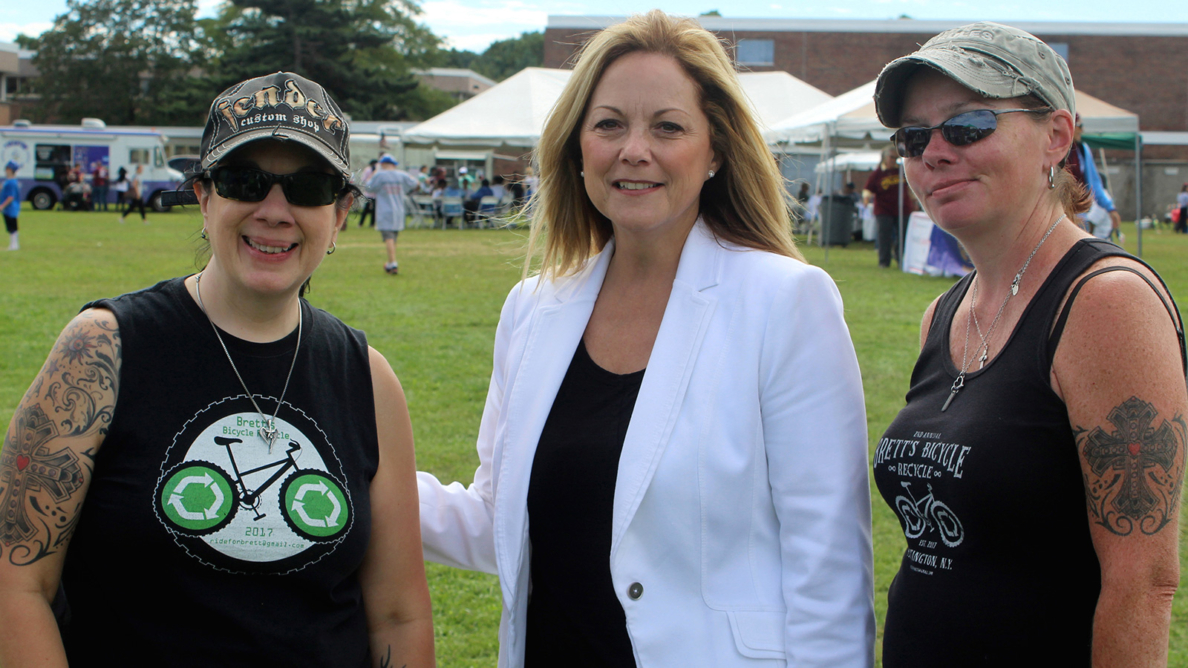 A Huntington nonprofit has been gaining traction recycling bicycles and promoting bike safety awareness on Long Island.
Brett's Bicycle Recycle was founded in 2017 as a way for Huntington residents Deb Porretto and Lisa Karrer to honor Karrer's brother Brett Rainey. Rainey was in a fatal motorcycle accident in Huntington Station two years earlier, which is why the pair decided to also focus on promoting safety awareness.
The nonprofit collects and repairs bicycles, skateboards, scooters and tricycles to donate to underserved kids, teens and adults. The concept has been well received by the community and elected officials.
"We are really starting to get our name out there," Porretto said. "People are now realizing what we are trying to accomplish."
The group also holds an annual bicycle safety event, giving out important bike equipment like locks, reflectors and helmets to those who attend. It also features demonstrations in safe riding, bike maintenance and helmet fittings, plus CPR training from local first responders.
Brett's Bicycle Recycle was at Stimson Middle School for the Town of Huntington's recent Huntington Awareness Festival, giving out 30 bicycles during the weekend while raffling concert tickets donated by The Paramount and a gift box from John's Crazy Socks.
"We can't do what we do without the help of kind-hearted and generous people who want to help serve the community," Porretto said. "Our long term goal is to acquire and grow a physical location to be the heart of our bicycle recycling project."
For more information about Brett's Bicycle Recycle, visit brettsbicyclerecycle.com.