Immersive light installation returns to Riverhead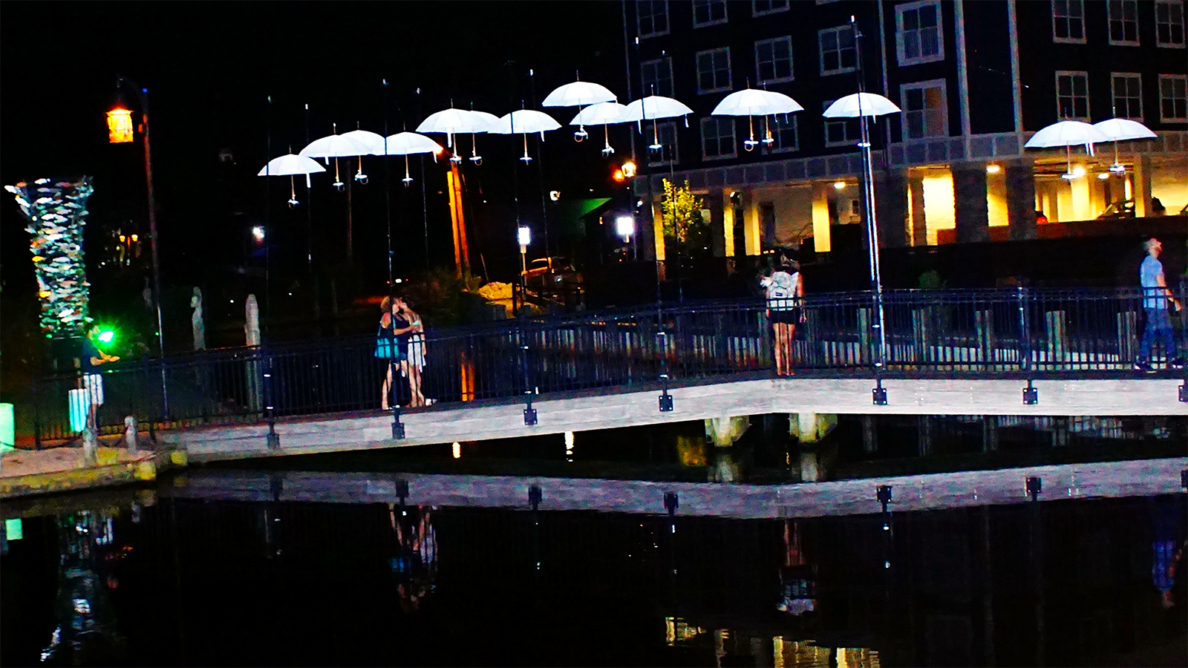 The Riverhead Business Improvement District is hosting a free art installation Saturday.
'Reflextions: Art in the Park' will return to Milton L. Burns Park in Riverhead Saturday, Oct. 20. It will be the exhibit's final lighting for 2018.
The popup installation takes visitors through a walkable gallery of light art displays, with sculptures incorporating LED lights, luminescence and fire. It begins with a daytime component, leading up to an illuminated nighttime display.
Over 5,000 people attended the first two nights of the event this past August and September.
This year's exhibit includes work by Riverhead resident and project curator Clayton Orehek, Eli Fishman, a resident artist at the Long Island Aquarium and many others.
The interactive experience is free to attend and begins at 9 a.m. on Saturday, October 20, with an illumination at dusk from 6 p.m. to 10 p.m.
Reflextions is sponsored by PSEG Long Island, I LOVE NY, Triple Five Real Estate, Tanger Outlets, Timothy Hill Children's Ranch, the Riverhead Chamber of Commerce and many local organizations and community businesses.
The Riverhead Business Improvement District was established in 1991 by the Town of Riverhead to foster downtown revitalization and economic development. For more information, visit riverheadbid.com.
For more information about Reflextions, visit artintheparkreflextions.com.