Gold Coast goes pink for breast cancer month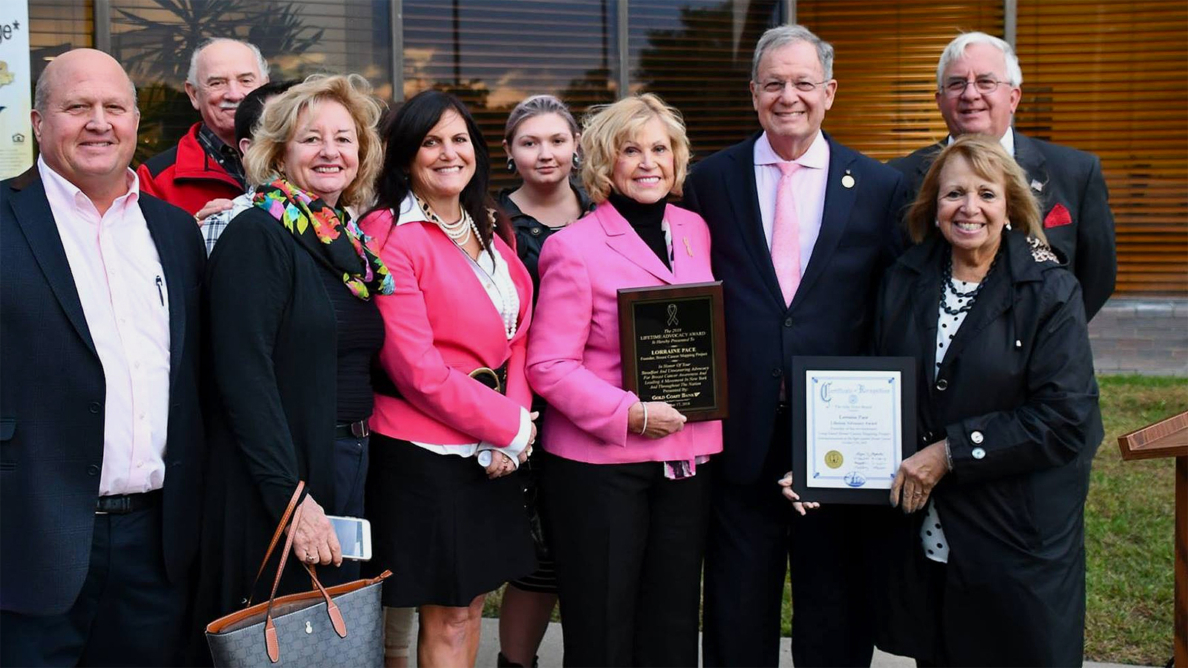 Gold Coast Bank Founder and CEO George Tsunis joined breast cancer survivors, advocates, civic leaders and county officials to illuminate Gold Coast Bank with pink LED lights in honor of Lorraine Pace, a Long Island breast cancer advocacy pioneer.
After learning that she and nearly two dozen of her West Islip neighbors had breast cancer, Pace founded the Long Island Breast Cancer Mapping Project and designed a unique breast cancer cluster map in 1992. The maps identify clusters of breast cancer by zip code and try to determine how environmental factors relate to the disease.
Pace also worked with the U.S. Senate to help pass the 1998 Women's Health and Cancer Rights Act, which granted insurance coverage to women seeking reconstructive surgeries after certain breast cancer treatments.
"I have known Lorraine for many years, and she is a breast cancer research pioneer in the truest sense," said Islip Town Supervisor Angie Carpenter. "The results of her work sparked the Breast Cancer Environmental Movement. Unfortunately today, 1 in 8 women on Long Island will be affected by breast cancer."
Earlier this month, Islip Town officials decorated the Town Hall Cupola with pink lights in recognition of Breast Cancer Awareness Month. It will remain pink throughout the month of October.