Town to add parking in East Northport and Huntington Station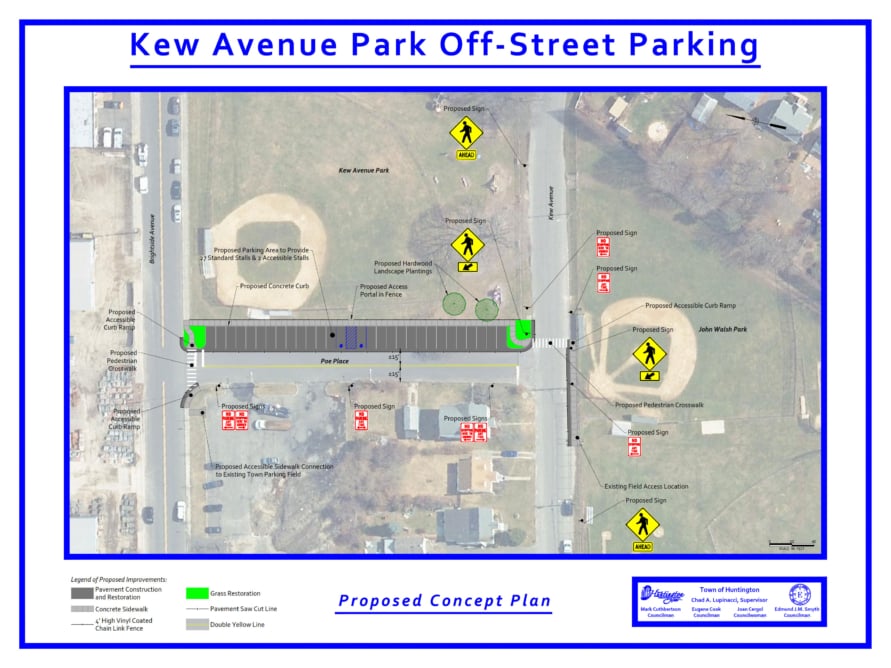 The Town of Huntington is allocating up to $115,000 for parking and streetscape enhancements in East Northport, the town board announced Wednesday after its first meeting of the year.
The funds will be used to add 29 new parking spaces, improve sidewalks and crosswalks, and increase handicap-accessible ramps and signage along Poe Place near John J. Walsh Memorial Park.
The improvements would "create safe community access to the parks and alleviate traffic flow issues," town supervisor Chad Lupinacci said in a statement.
In a separate action, the board also approved the purchase of a quarter-acre lot on the southeast corner of New York Avenue and Pulaski Road for $2,500. The property, located just south of the Huntington LIRR station, was owned by the County of Suffolk and will be converted to a town parking lot.