New pilot program provides free shuttle for Stony Brook students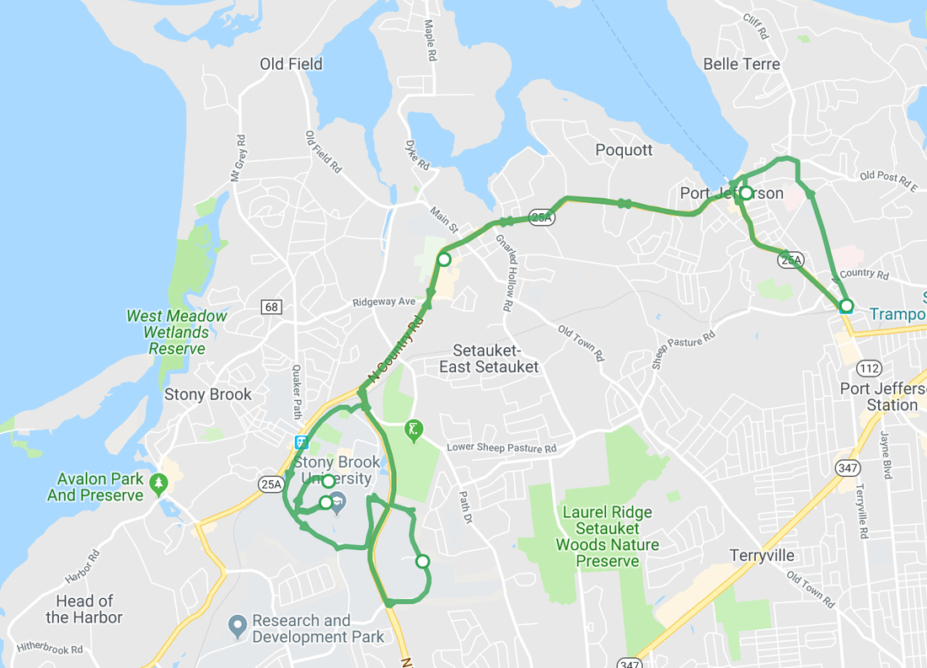 Stony Brook University and the Village of Port Jefferson on Thursday launched the PJ/SBU Shuttle, a new pilot program to provide Stony Brook students and faculty with a new way to access the downtown retail, dining and entertainment options. Passengers can ride the shuttle at no cost.
The route includes stops at the Three Village Shopping Center and the LIRR station as the shuttle loops around the village, the university and the Chapin Apartments.
The program is managed by a partnership between the university and the village's parking and mobility department, with support from the Greater Port Jefferson Chamber of Commerce and the ProPort Restaurant Association.
The pilot will run from March 7 through May 23 with the shuttle operating Thursdays through Sundays.
For more information about the PJ/SBU Shuttle and its schedule, or to track where it is in real-time, visit pjshuttle.com.