Suffolk County and Bethpage Federal announce bike share program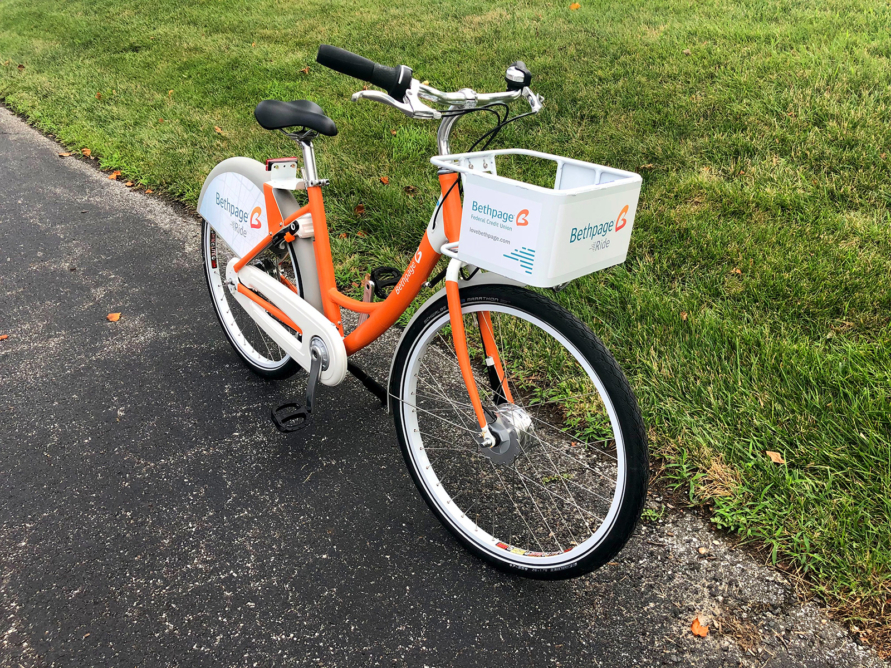 Long Island's first bike share program is coming to the villages of Patchogue and Babylon next month as part of a Suffolk County-wide initiative, officials announced Wednesday.
Bethpage Ride — not actually available in Bethpage, but named for sponsor Bethpage Federal Credit Union — is operated by Mass.-based bike-sharing startup Zagster, which was awarded a contract from Suffolk County last year to implement its service in communities throughout the county.
Modeled after Citi Bike, the program will make 100 bright orange bicycles available at 24 locations in public areas like LIRR stations, downtowns and parks, county officials said at a press conference. The county hopes to eventually increase the number of bikes to 400 throughout Suffolk.
"Bethpage is thrilled to fund Long Island's very first bike share program," said Linda Armyn, senior vice president of Bethpage Federal Credit Union. "It's a win-win for all."
Riders can sign up for a membership for $10 monthly or $60 annually, or pay per ride. Membership allows for an unlimited number of 30-minute trips and bikes can be unlocked with Zagster's Pace app.
"Bike share programs are one of the most popular and convenient forms of transportation across the country and it's exciting to see this trend established on Long Island," said Kristen Jarnagin, president of Discover Long Island.