Long Island broker pilots new jet for charity flight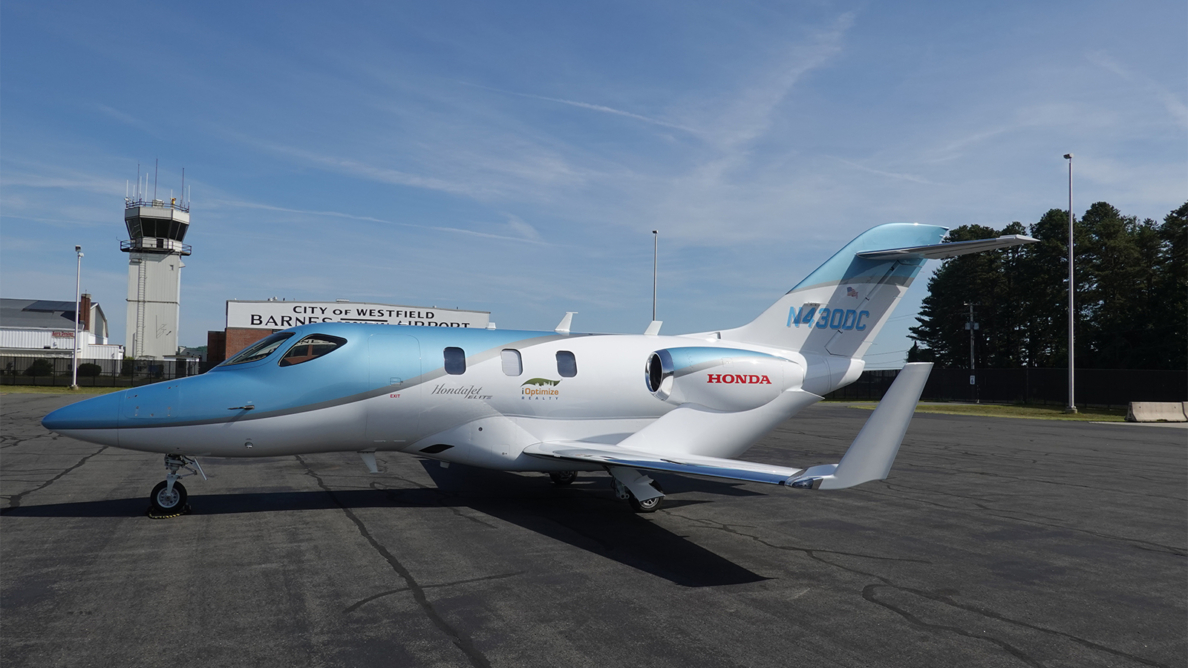 Thirteen-year-old Owen Sherman needed a lift.
The Maine teenager had to get to Shriners Children's Hospital in Springfield, Mass. to receive his two new prosthetic legs.
That's when Don Catalano stepped in. The commercial real estate broker and pilot volunteered to fly his firm's new HondaJet Elite to bring Owen and his dad Shane to the hospital and back home for free, as part of Patient Airlift Services (PALS) charity flight team.
Catalano, principal of Hauppauge-based iOptimize Realty, took off from Republic Airport Monday, flew to Bangor, Maine to pick up the Shermans, took them to Springfield and back again to Bangor before turning for home on Long Island.
Catalano, who donated his time and cost of Monday's flights — estimated at about $12,000 — is a veteran charity flyer, having piloted more than two dozen charity flights in the last few years. His company's new jet, which he acquired this winter, can climb to 43,000 feet and flies much faster than his previous Piper Meridian, though it's more costly to operate.
"The speed of the jet makes this a quick flight for the airlift passengers, as we are going 485 miles per hour," Catalano told The Long Island Times. "The approximate cost of flight, which was our donation, was $12,000, but the value of making their lives just a little bit easier is priceless."
Catalano has been piloting planes for iOptimize Realty's national clients for several years, taking trips to places like Atlanta, Dallas and Fort Lauderdale, Fla. to service their tenant representation needs.
To master the operation of the new HondaJet, the high-flying commercial broker had to take nearly three weeks of training at FlightSafety International in Greensboro, N.C., the same city where the aircraft was manufactured. Catalano's daughters, Ava and Brooke, christened his new HondaJet "Baby Blue."