Free Southampton tour to visit The Art Barge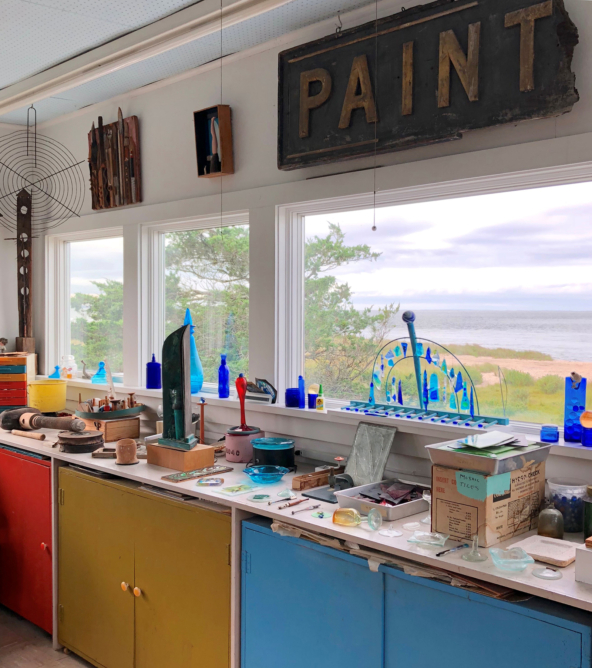 The Town of Southampton Arts and Culture Committee will be giving a free art tour in Amagansett on Saturday, Aug. 17.
In 1960, art educator Victor D'Amico towed a former World War I Navy barge to the shores of Napeague Harbor. D'Amico's 500-ton 'Art Barge' and his former residence — the Mabel and Victor D'Amico Studio and Archive in Lazy Point — comprise the Victor D'Amico Institute of Art.
The tour will depart from town hall on Saturday at 10 a.m. and make stops at both The Art Barge and the Lazy Point studio and archive. Although the tour is free to attend, reservations are required to ensure seating.
D'Amico was also the founding director of education at The Museum of Modern Art from 1937 to 1969.
Minerva Perez, founding member of the arts and culture committee, said the tour is an important part of the group's mission to promote participation in arts and culture-related activities on the East End.
"I'm proud to be a part of SHACC for this and other efforts that speak to the need to widen the participation of our East End community in the celebration and sustaining of these important spaces and institutions," Perez said in a statement.For more information visit the Southampton Arts and Culture Committee or Town of Southampton.