Shoppers at Roosevelt Field now have a new place to make that choice, at least for a brief time.
Jockey International opened its new pop-up store at the Garden City retail mecca this week, which plans to be operating just through the holiday season.
The 1,700-square-foot location will be the 143-year-old underwear and apparel brand's first-ever pop-up store. It is located at the edit @ Roosevelt Field, an area of the mall reserved for revolving brands, products and trends.
Paralympic gold medalist and ESPN reporter Victoria Arlen helped cut the ribbon for the store's opening, which coincided with the release of her limited edition line of apparel. Arlen founded the nonprofit Victoria's Victory Foundation in August 2017, which provides scholarships and support to people with mobility challenges.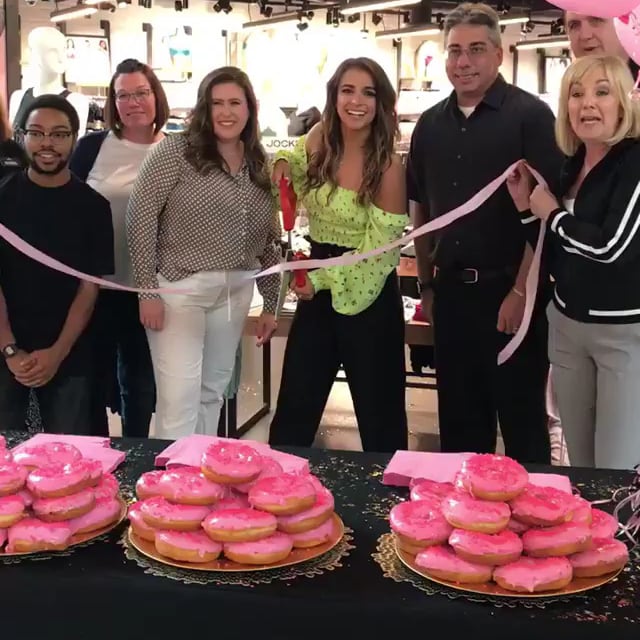 This is the fifth retailer to occupy the edit's temporary space that allows brands the opportunity to have a highly visible location to test products and interact with consumers in a new format. Other retailers that have tried the edit included Egg Baby, Clientele, Revtown USA and Hope & Henry.
The Jockey pop-up shop features an underwear bar with mix-and-match styles for both men and women. Customers can expect in-store promotions at the underwear bar, including flash happy hour sales. There is also an embroidery station where customers can have their boxers (or briefs) embroidered on the spot.