Brett's Bicycle Recycle to give away 40 kids bikes Saturday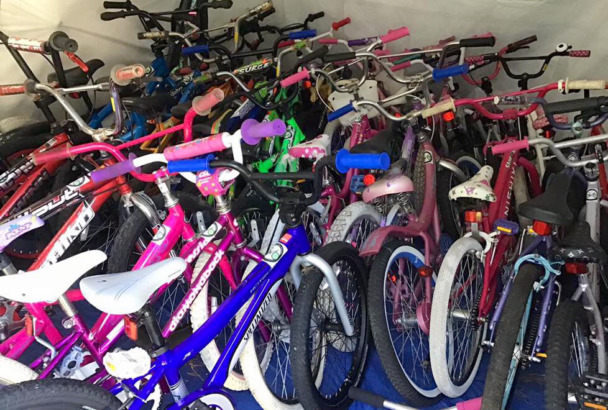 Brett's Bicycle Recycle, the Huntington-based nonprofit that repairs and restores bikes to donate to members of the community, plans to give away 40 free kids bicycles and helmets during the town's Unity in the Community Fair and Parade on Saturday, Sept. 14.
The organization's founders, Deb Porretto and Lisa Karrer, will be at their booth raffling off prizes throughout the day and selling new t-shirts to raise money. All of the donations and proceeds from the day will help with the purchase of a box truck to transport bikes to events around the Island. The group is currently working on repairing more than 100 bicycles to eventually give away.
The nonprofit will also be receiving a $700 CBA Community Grant from Renaissance Downtowns and the Town of Huntington during the event.
"We're so thankful to keep Brett's memory alive and to make a real difference in our community in his name," Karrer told The Long Island Times. The nonprofit is named in honor of Brett Rainey, who was killed on May 15, 2015 while riding his motorcycle on Route 110 in Huntington Station.
The Huntington Unity in the Community event begins with a 10 a.m. parade marching from Huntington High School to Stimson Middle School on Oakwood Road, where the fair will take place through the afternoon.
---
For more information about Brett's Bicycle Recycle, visit BrettsBicycleRecycle.com.