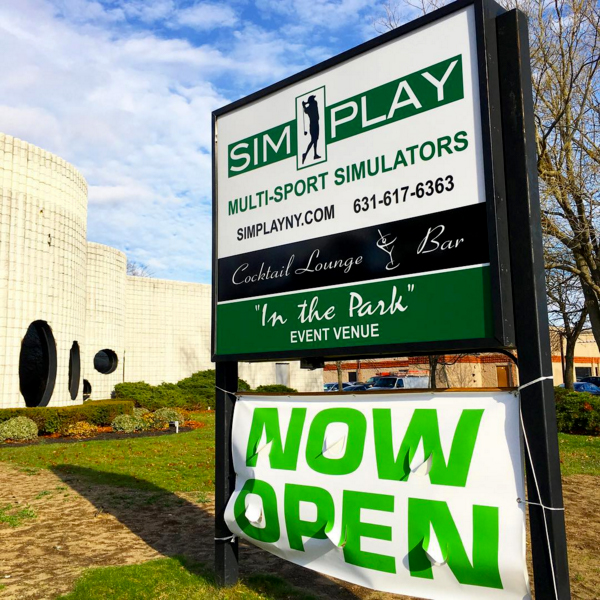 Chuck Merritt is really getting into the swing of things.
Merritt, the principal of Merritt Environmental Consulting and the Simplay multi-sport simulator center in Hauppauge, will attempt to spend 24 hours playing simulated golf while raising donations to benefit Family Residence and Essential Enterprises (FREE).
FREE designated Merritt as its philanthropist of the year to be honored at its 2019 gala on Oct. 24 at the Heritage Club at Bethpage State Park. So next week, beginning Thursday, Oct. 3 running through Friday, Oct. 4, Merritt will try to complete about 50 rounds of golf and hit over 4,000 golf balls playing different virtual golf courses from all over the world at the Simplay complex at 180 Commerce Drive in Hauppauge.
Towards the end of Merritt's golf-a-thon, there will be a cocktail/networking reception at 7 p.m. at Simplay to cheer him on and support this charitable effort.
Founded in 1977 and headquartered in Old Bethpage, FREE benefits and supports more than 4,000 individuals with intellectual/developmental disabilities, mental illness and traumatic brain injury.
To donate or become a sponsor, visit classy.org/event/24-hour-golf-a-thon/e247114