Affordable housing lottery held for new apartments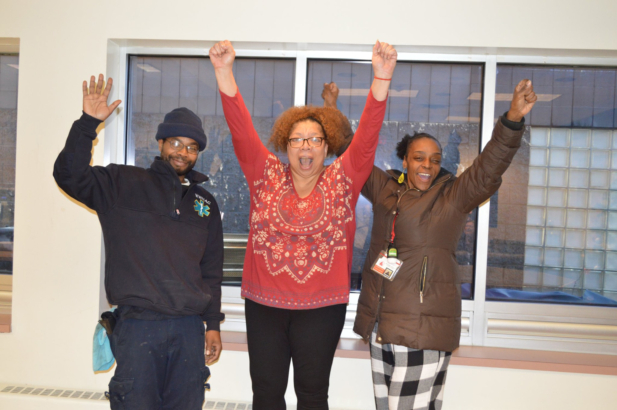 An overflow crowd jammed the Wyandanch-Wheatley Heights Ambulance headquarters Friday for a chance at scoring an affordable apartment.
The Albanese Organization and the Community Development Corporation of Long Island hosted a lottery for 123 new rental units at Wyandanch Village.
The five-story apartment building at 1 Washington Ave., the third constructed at the complex, offers studios, one- and two-bedroom residences with monthly rents ranging from $960 to $2,216 for households earning between 50 percent and 110 percent of the area median income.
Veterans will be given preference for 19 of the new apartments.
The Wyandanch project, which broke ground in July 2013, is aimed at revitalizing about 60 acres around the Wyandanch Long Island Rail Road station. The new LIRR station opened in August 2015.
The newest residential building, which is expected to be ready for occupancy by the end of next month, joins the existing two buildings that have 177 apartments over 35,000 square feet of retail space with a public park and plaza.
"We continue to be extremely pleased with the evolution of the Wyandanch Village development, and 1 Washington Avenue will help us keep up with the continuing demand for affordable rental housing," Albanese Organization Chairman Russell Albanese said in a written statement.
Gwen O'Shea, CDCLI's president and CEO, said: "The high demand for these beautiful apartments demonstrates the critical need for workforce housing in Wyandanch and across Long Island."
The subsidized development has received financial support from New York State Homes & Community Renewal, Suffolk County, Town of Babylon, the Babylon Industrial Development Agency, Sterling National Bank, New York Community Bank and Hudson Housing Capital.