Pet pantry anchors new Long Island Cares annex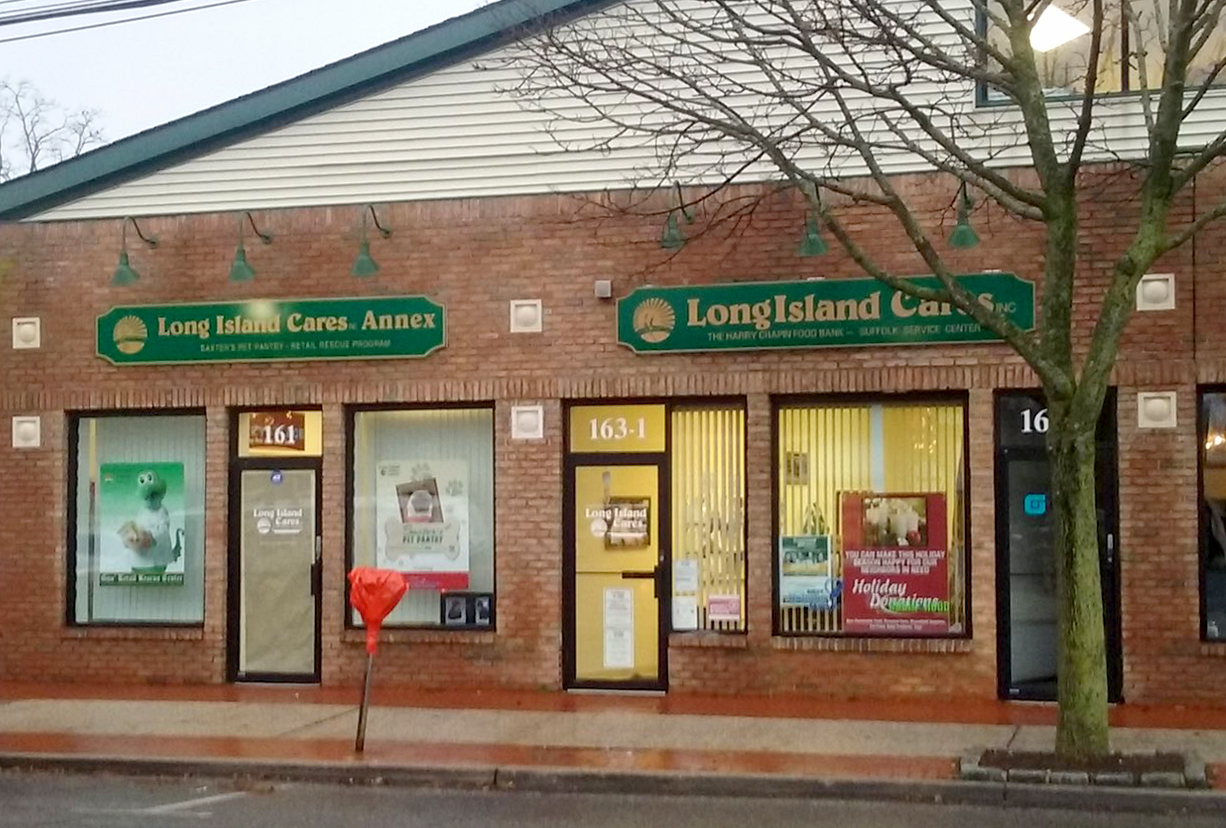 The Harry Chapin Regional Food Bank, run by Long Island Cares, opened a new satellite location in Lindenhurst, which is anchored by the nonprofit's food pantry for pets.
The annex at 161 North Wellwood Ave. features more space for Baxter's Pet Pantry, a free-standing pet pantry that provides pet food and supplies to families in need caring for their pets. The facility is also home to a new food rescue operation called Gus's Retail Rescue Center, that will provide perishable food to Long Island Cares' member agencies on the South Shore.
The new annex is the fourth satellite location for Long Island Cares and is located next door to its South Shore Service Center, which will assist about 1,400 people each month with emergency food, personal care products, household items, pet food, and information on government support programs, healthcare, employment opportunities and other types of assistance.
Each month, Long Island Cares' satellite locations receive over 3,000 pounds of nonperishable food donations from local residents to help feed their neighbors in need. This spring, the nonprofit plans to open its fifth annex in Hampton Bays.