New café, tea and ice cream shop opens in Smithtown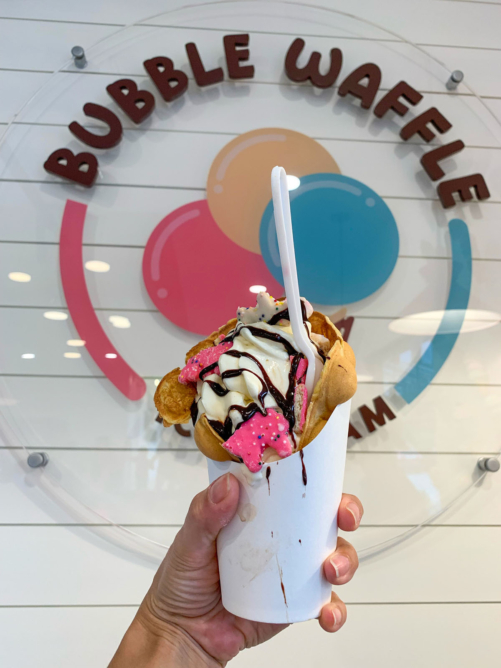 A trio of new food concepts under one roof has opened in Smithtown.
The new business combines Blue Bean Café, Matcha Tea in Heaven and Bubble Waffle Ice Cream.
The unique ice cream concept offers ice cream with various mix-ins and toppings, including fruit, cereal and animal cookies, along with more traditional options like sprinkles, M&Ms and crushed Oreos.
Located at 52 North Country Road, the new eatery was built in a space that formerly housed a lumber yard.
Owned by cousins Rosemarie Uzun and Cinderella Uy, the new business is a one-stop-shop for fresh-brewed coffee, matcha and bubble teas, pastries and other breakfast items, and of course, ice cream in a bubble waffle.
The bubble waffle cone, made out of an egg batter, originated in Asia where it's quite popular.