New kids theater program starts them young
A new program at the John W. Engeman Studio in Northport offers a unique interactive theater experience for young children.
Called "Drama with Mamas," the class is aimed at introducing kids to the art of theater with music, movement and imagination, while promoting parent-and-child bonding.
The mommy-and-me fashioned program is for toddlers as young as 18 months to three-year-olds and a parent or guardian and is run by two accomplished theater moms.
"Drama with Mamas" is taught by Aly Leonard and Nicki Winzelberg, both moms of young daughters and talented professionals who have performed in numerous regional and local theater and musical productions. In addition to performing, both Aly and Nicki are seasoned and accredited acting and music teachers who have both directed numerous children's theater productions.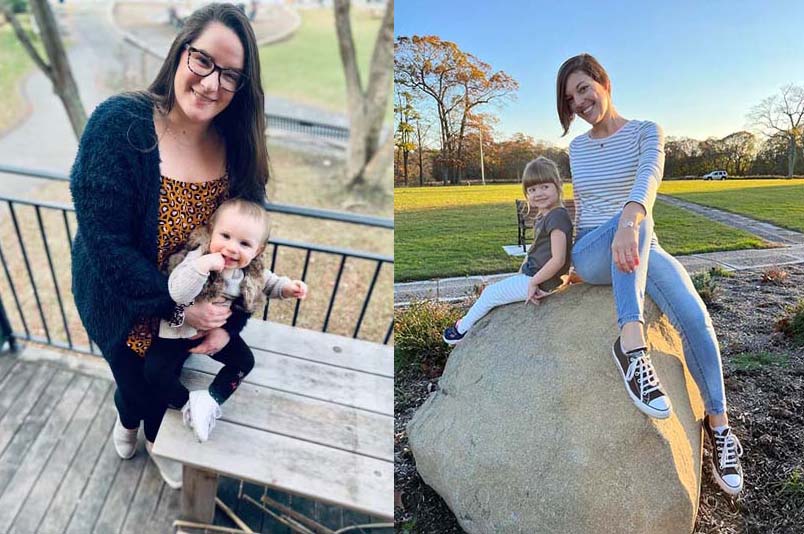 "We've been talking about this class since our girls were small and it's so exciting to see it finally coming together. I can't wait to combine a few of my favorite things, theater, teaching, and toddlers," Aly said. "Nicki and I met a decade ago doing children's theater for the Engeman, so it really feels like a full-circle moment with this class, this time as moms. Theater can be so beneficial for kids, so it's exciting to offer this creative outlet to our youngest little characters. And I think the parents will have a lot of fun too."
"Combining music and theater with children in a class setting just seemed so natural to us," Nicki added. "It's something we hope will be a great experience for families, as well as a fixture in the theater community. Who doesn't love a little drama?"
The 45-minute "Drama with Mamas" classes will be held at 10 a.m. on Tuesdays beginning on Feb. 7 through May 24 and can be booked online up to 24 hours in advance of each session.
For more information or to register visit: engemantheater.com/dramawithmamas