Dos Toros opening benefits Northwell Health Foundation
Last week's opening of the new Dos Toros Taqueria in New Hyde Park helped raise money for the Northwell Health Foundation.
The new restaurant at 1624 Marcus Ave. held a ribbon-cutting ceremony through the New Hyde Park Chamber of Commerce in conjunction with its "Spread the Love Day," which raised more than $4,500 for the Northwell nonprofit.
Dos Toros donated 100 percent of its sales from 11 a.m. to 4 p.m. on Jan. 19 to support Northwell Health Foundation's Cohen's Children's Medical Center, the largest provider of pediatric health services in the state.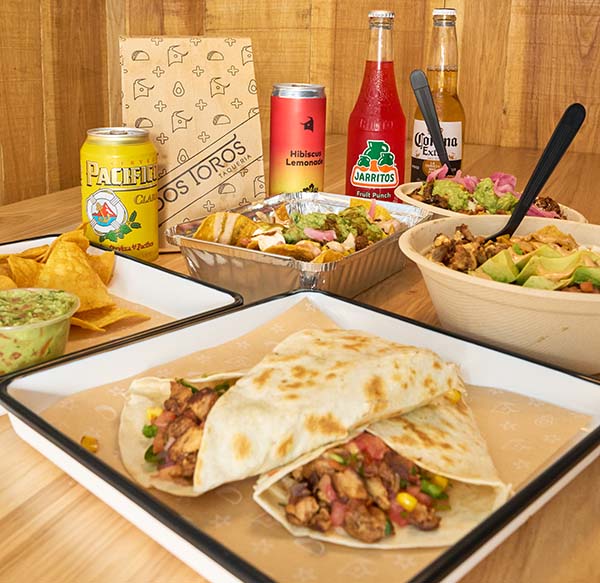 Originally from California's Mission District, brothers Leo and Oliver Kremer opened their first Dos Toros 13 years ago in New York City to bring the best Mission-style taqueria experience to the East Coast. Now, with 18 restaurants across New York and New Jersey, New Hyde Park is the brand's 19th New York-area location and the first on Long Island.
Dos Toros focuses on classic Mission-style recipes, cooking everything from scratch. Alongside its famous Mission-style burritos, distinguished by the steamed tortilla with melted cheese, large size and super power to hold fluffy rice and fresh ingredients, the brand highlights spicy hot sauces made daily, signature tacos, cheesy filled and tri-fold quesadillas, and customizable options, all made with antibiotic-free meats.