Suffolk sheriff's office celebrates successful night out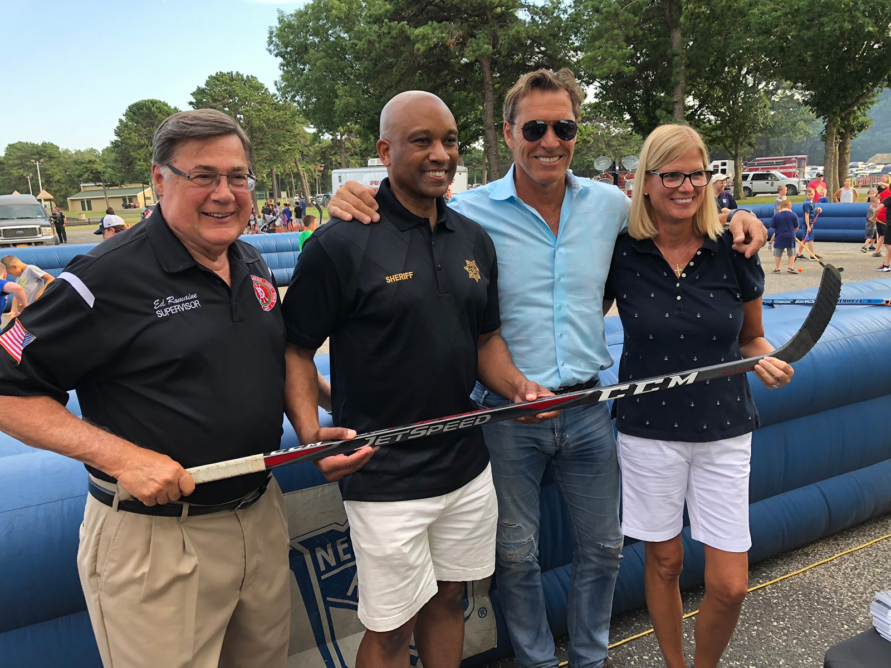 More than 1,000 residents attended the second annual National Night Out at Fireman's Park in Ridge on Friday, Aug. 9.
The event is hosted by the Suffolk County Sheriff's Office and gives the public an opportunity to engage with law enforcement in their community and get an up-close look at emergency vehicles from Suffolk police, the Ridge Fire Department and even PSEG Long Island.
Residents met with local first responders while families enjoyed various vendors, games and free ice cream. Former New York Rangers star Ron Duguay was also in attendance for the team's street hockey program, which offers free clinics and equipment in order to teach kids about hockey and encourage a healthy, active lifestyle.
"National Night Out is one of my favorite events of the year because it highlights the ways that communities and law enforcement work together to keep our neighborhoods safe," Suffolk County Sheriff Errol Toulon said in a statement. "I believe everyone had a great time and I look forward to organizing this event in Brookhaven for years to come."