Brooklyn Nets guard to appear on Long Island
Brooklyn Nets point guard Spencer Dinwiddie and his nonprofit, The Dinwiddie Family Foundation, will be providing free eye exams to 50 children on Long Island this Saturday.
As part of the foundation's partnership with Hauppauge-based SightMD, the veteran Nets guard will appear at the ophthalmology practice's Babylon office on Saturday, Sept. 21 to meet with fans and promote youth vision care.
The first 50 kids (ages 5 to 17) to arrive will receive a free sight screening.
Dinwiddie's vision for philanthropy is a major focus for the 26-year-old Nets guard. The Dinwiddie Foundation and SightMD also provide uninsured children and families on Long Island with free eye exams and glasses as part of their 3s For Better Vision campaign.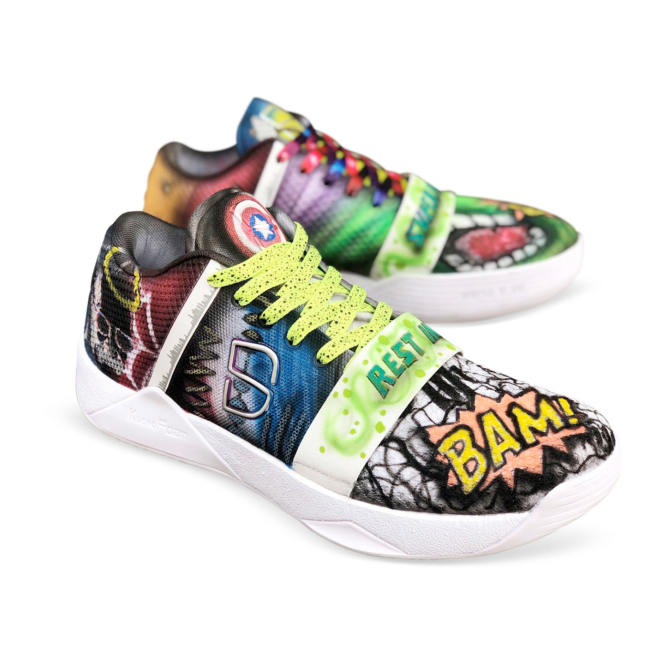 And last season, Dinwiddie and his footwear company K8IORS created and auctioned 82 unique pairs of sneakers for each game, donating all of the proceeds to charity in support of youth programs across the country. Some sneakers celebrated the lives of artists like Prince and Stan Lee, with a comic book-themed pair of shoes selling for $650 after Dinwiddie wore them against the Miami Heat at the Barclays Center on Nov. 14, 2018.
---
Spencer Dinwiddie will be at SightMD at 500 West Main St., Suite 210 in Babylon from 10 a.m. to 1 p.m. on Saturday, Sept. 21.
Register for the free event at sightdinwiddie.eventbrite.com