Free kazoos at Stony Brook CommUniversity Day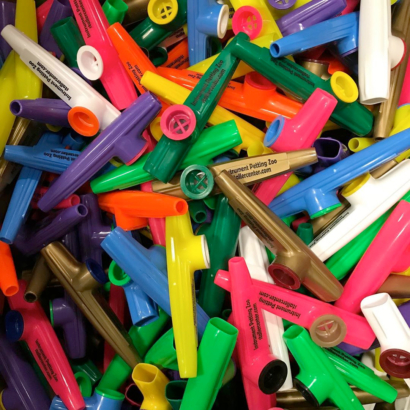 The Staller Center for the Arts will be giving out free kazoos during Stony Brook University's CommUniversity Day on Saturday, Sept. 21.
The event takes place on the school's Academic Mall from noon to 4 p.m, with "neighborhoods" stationed around the area for families, residents, students and others to explore themes like arts, music and science.
The Staller Center will also have a "kazoo concert" at 2 p.m., as well as an "instrument petting zoo" for those interested in trying out different musical instruments — even the fascinating and futuristic-looking theremin.
For more information about Stony Brook's CommUniversity Day, visit stonybrook.edu/commcms/communiversity.