Yellow lab joins staff at Henry Viscardi School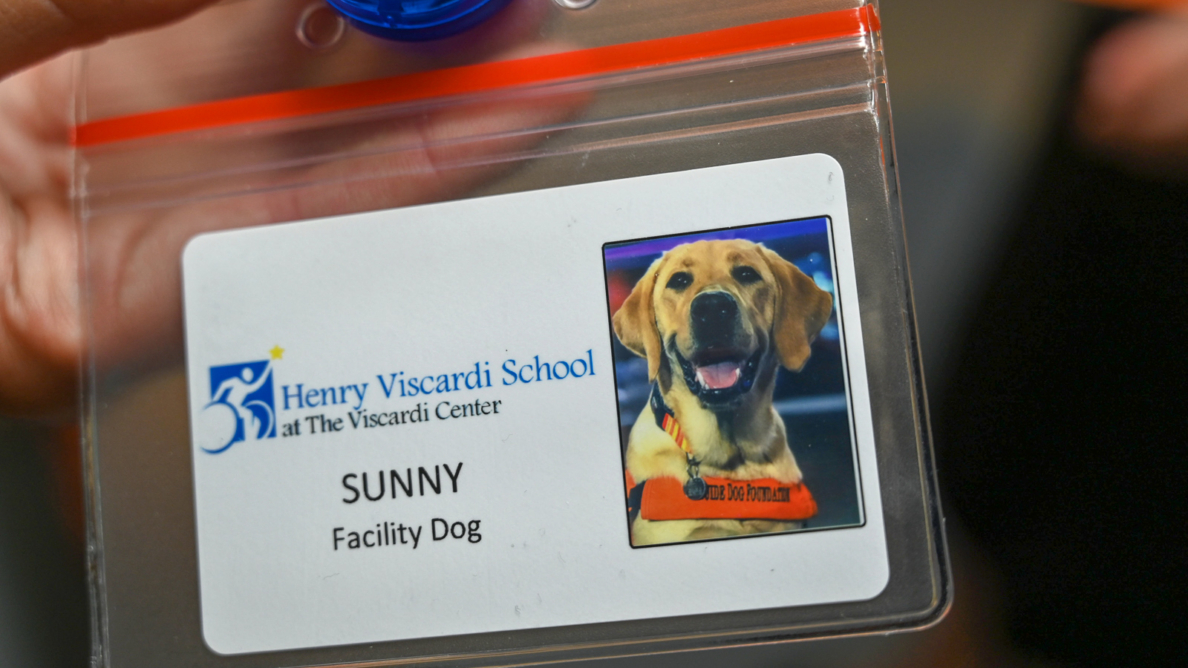 The Henry Viscardi School in Albertson officially welcomed its newest staff member — who also happens to be the school's first facility dog — on Wednesday.
Sunny, a yellow labrador, joined the Viscardi School's staff back in June thanks to the Guide Dog Foundation and its Smithtown-based sister organization America's VetDogs.
Sunny's daily tasks include motivating students during physical therapy and speech therapy, being a reading partner for kids, and helping children manage stress and emotions. Sunny also knows how to help push buttons to open the school's power doors.
John Miller, president of the Guide Dog Foundation, was at Wednesday's event to speak about Sunny's training to become a facility dog and benefits to the school.
"The Guide Dog Foundation is extremely proud of Sunny and the positive impact he's been making with the students and staff every day at the Henry Viscardi School," Miller said. "We look forward to the difference he'll continue to make in the lives of the children he'll be supporting each school year."