Giant puppets return for Stony Brook holiday festival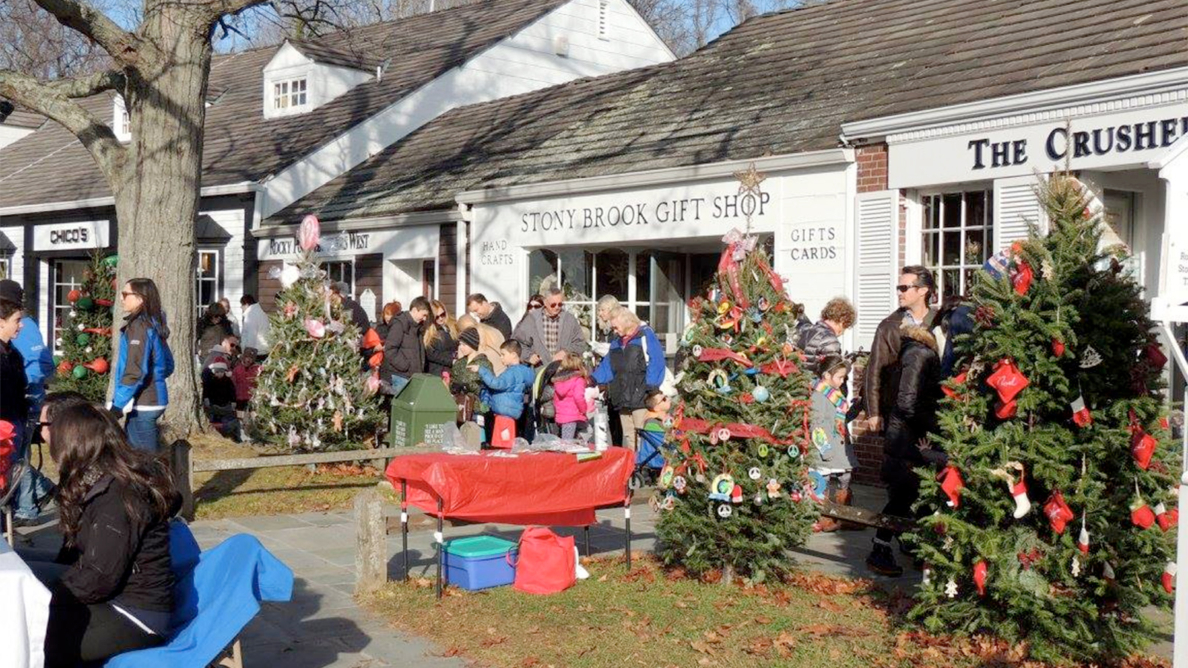 The Holiday Festival in Stony Brook Village will once again feature 14-foot giant puppets parading through the village.
The procession of puppets will be led by Tom Manuel, president and founder of The Jazz Loft, and a New Orleans Brass Band when the parade kicks off at the Stony Brook Fire Department at 2:15 p.m. on Sunday, Dec. 8.
The puppets portray historical figures such as Ward and Dorothy Melville, and Caleb Brewster and Benjamin Tallmadge, members of George Washington's Culper Spy Ring, as well as many others.
Additional festivities throughout the day include community school bands, a petting zoo, holiday train display, live music with WALK radio, holiday carolers, Wiggs Opticians Holiday Windows and Santa, who arrives aboard a Stony Brook Fire Department truck. The event also features the annual tree lighting.
Organized by the Ward Melville Heritage Organization, the festival, which runs from 11 a.m. to 6 p.m. on Sunday, Dec. 8, is in its 40th year and is sponsored by Damianos Realty Group, GSE Dynamics, Penny's Car Care Service, Edward Jones and Jefferson's Ferry.