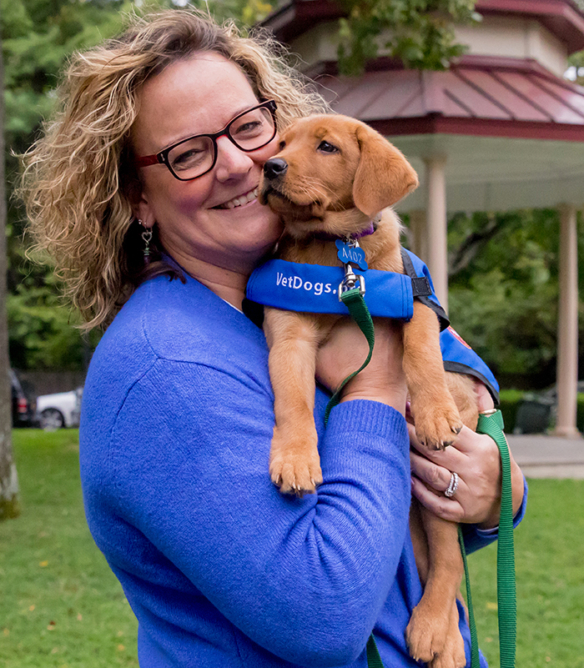 New York Islanders fans had two reasons to celebrate at Thursday's game at Nassau Coliseum.
Besides beating the Arizona Coyotes 4-2, the fans were introduced to Tori, a 3-month-old Labrador Retriever puppy who will be trained to become a service dog to eventually assist a military veteran or first responder with disabilities.
Tori, named after legendary Islanders general manager Bill Torrey, is being trained through Smithtown-based America's VetDogs, an affiliate of Guide Dog Foundation, as part of the organization's Puppies with a Purpose campaign.
Long-time volunteer Lisa Rossano is training Tori, who was in attendance wearing an Islanders jersey and received a rousing ovation at Thursday's game as the home crowd chanted the pup's name. Rossano and her family raised nine dogs prior to Tori, with six of them being placed with veterans or visually impaired clients.
"I think raising the Islanders 'Puppy with a Purpose' for America's VetDogs is going to be my best adventure and a great privilege and honor," Rossano said in a statement. "Just knowing that she is going to help a very special veteran is the best feeling I could have."
It costs more than $50,000 to breed, raise and train an assistance dog, according to VetDogs. The organization gets its funding for that through donations from individuals, businesses and other organizations.