Nelly's Empanadas opens at West Babylon autism center
Nelly's Artisan Argentinian Empanadas opened a new location at the Winters Center for Autism in West Babylon this week.
The shop at 92 Mahan St. offers handmade empanadas in several versions, including vegan, vegetarian, cheese and traditional meat.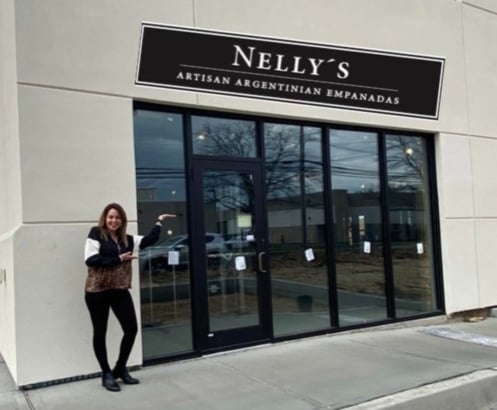 ​After graduating from culinary school in her native Dominican Republic, founder Chef Nelly spent years experimenting with dishes and flavors from around the world but always found herself going back to making empanadas. It wasn't until she married into an Argentinean family that Chef Nelly started exploring the methods and recipes for making the perfect Argentinian empanada.
While Nelly's Empanadas have been offered at farmers' markets around the area, the new West Babylon eatery is Nelly's first brick-and-mortar location.
Besides serving its handcrafted offerings, Nelly's Empanadas is also an employment partner with the Winters Center, expanding its vision of vocational training and creating jobs for adults with autism.