Stop & Shop bag program to benefit Eileen's Free Bodega
Eileen's Free Bodega has been selected as a beneficiary of the Stop & Shop Community Bag Program for the month of April.
The nonprofit Eileen's Free Bodega in Brentwood will receive a $1 donation every time the $2.50 reusable community bag is purchased at the Stop & Shop located at 2650 Sunrise Highway in East Islip throughout April.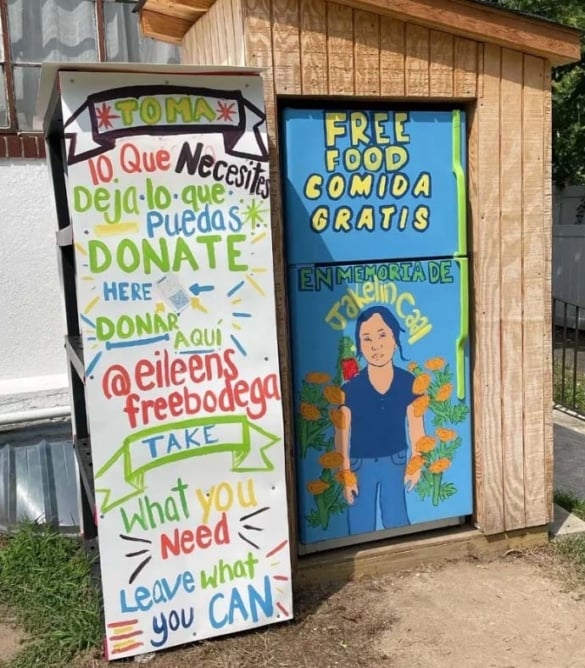 "We were surprised and excited for this amazing partnership, we had no idea we were a consideration for the program, it truly is an honor," Amanda Sweeney, founder and president of Eileen's Free Bodega, said in a written statement. "All donations will go directly to the community, so we can continue to fight food insecurities in a dignified way which is the core of our mission."
Launched in May 2019, the Stop & Shop Community Bag Program is a reusable bag program that facilitates community support with the goal to make a difference in the communities where shoppers live and work.
Eileen's Free Bodega, founded in 2021, operates community refrigerators that allow families to choose from a range of quality food options without the stigma sometimes associated with traditional food pantries.
For more information visit: Eileensfreebodega.org